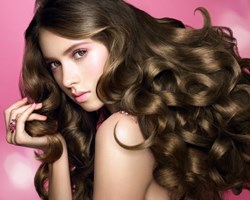 I swapped my cotton pillowcase for a satin one and the next morning when I woke up my hair was as if I had just styled it! I was amazed, to say the least
(PRWEB) August 08, 2013
Every woman dreams of waking up and vola gorgeous, glossy, mesmerizing locks, but the truth is, like everything else in life, obtaining healthy hair takes work. TheBeautyPlace.com is here to help women get the hair they've always dreamed of, revealing the ugly truth about how harmless daily routines might be the cause of their frizzy, lifeless hair.
FACT 1: Cotton Pillowcases may seem like a harmless commodity but when it comes to hair it's anything but. No matter how expensive or what the "thread count" is, cotton pillowcases rip hair strands and cause major breakage. Rest assured the problem can be easily solved, just switch to satin or silk pillowcases!
FACT 2: NEVER BRUSH HAIR WET. Habitually, women hop out of the shower and their first instinct is to brush their newly cleaned, conditioned, hair. Hair is 3x weaker wet than dry making it 3x more susceptible to damage. To solve this dilemma brush hair before getting in the shower and or when hair is almost dry. Additionally, opt for a wide tooth comb in place of a standard brush because it will cause the least amount of damage.
FACT 3: USE SHAMPOO ONLY ON SCALP. Washing hair seems like a no brainer. What most women don't know is that shampoo strips hair's natural oils, beauty experts recommend not lathering locks from root to end, but, instead just shampoo the scalp. Conditioner is designed to untangle, moisturize and, well, condition, which is great for the lengths of your hair (particularly the ends) but conditioner on your scalp leads to limp locks, a greasy scalp.
FACT 4: DON'T OVER HEAT HAIR. Either blow dry or iron hair do not do both. Styling tools get a pretty bad rep when it comes to healthy hair. Contrary to popular believe, hair can handle the use of heat but not in excess. Craving to rock the super straight look opt for one heated styling tool not both!
FACT 5: WET HAIR BEFORE TAKING A DIP IN THE POOL OR OCEAN. Chlorine and salt water are detrimental to healthy hair. Before taking a dip in the pool, wet hair with tap water. Wet hair can only absorb a certain quantity of water; if hair is already wet it prevents the chlorine and or salt water from penetrating into the hair.
Healthy hair is very attainable; it just entails tweaking some harmful habits.