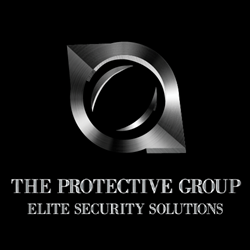 Bohemia, NY (PRWEB) August 08, 2013
On August 8, The Protective Group comments on an article published by The Columbian on August 4 titled "Ridgefield School District extends contract for armed security guard" regarding recent developments of Ridgefield acquiring armed security guards.
According to The Columbian article, Ridgefield School District is going to pay a private security group $41,000 for this upcoming school year. John Monderine, CEO of The Protective Group, says it is not uncommon for schools to hire security guards for extra protection. "We are all aware of the need for armed security guards in school districts," he says. "Looking to the private sector can be a cost effective way to procure quality, reliable security guards."
The article also explains that in some instances, a private company may possess more training then local authorities for school security. In this case, the private company requires its staff to have at least 300 hours of training before being considered for school security. In the article, Eric Jacobsen, The Ridgefield Schools District's spokesman says, "These agents receive the same training, or more training, than a school resource officer from a law enforcement agency."
Monderine says the quality of security guards in a private company should be equal to local law enforcement. However, those guards should also possess certain special skills that tailor to school security. We understand the need to protect and serve at all costs and it is our job to make sure everything runs smoothly. While we commend local law enforcement officers, we are able to spend more time with one case. Police officers cannot patrol schools all day and night, but we can.
The Protective Group is an elite full service private security firm with specializations in special http://markets.financialcontent.com/mi.miamiherald/news/read/24815184/Event_Security_Company event security, corporate security, private investigators, insurance investigators and surveillance. Its top-notch professional security guards have over 150 years of combined law enforcement service and its security personnel are physically fit, professional, athletic, and completely dedicated to ensuring events proceeds without a hitch. From charity runs and fashion shows, to fundraisers and art shows, the Protective Group instills confidence and assures safety at an exclusive event or place of business.
#####