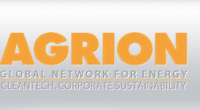 The revolution taking place now is all about mainstreaming solar in an efficient way.
New York, NY (PRWEB) August 08, 2013
It is no secret that the cost of solar power has plummeted by a significant amount in recent years, with as much as a 39% price decrease in just the past two years. Some companies have adopted retail sales techniques that automate and simplify the buying process, driving down the customer acquisition costs of solar installations. In California, a decline in state incentive programs for purchasing solar has caused a 9% shift toward solar leasing, an alternative financing mechanism with little to no upfront cost to buyers.
According to AGRION's Managing Director Nicholas J. Davis, "While we have taken remarkable strides toward reducing solar energy costs through manufacturing innovations, a glut in the silicon market and 3rd party financing mechanisms – the ancillary components that make a solar power system function – have not decreased as rapidly in price as the panels themselves."
Balance of System costs encompass all of the components related to a photovoltaic system, except for the solar panel itself (whose cost has plunged to $0.84 a watt as of July 2013 from $2.10 a watt in November 2010). Naturally, the next step in driving scale and widespread implementation of the $3.5 billion residential solar market is to cut down the Balance of System costs that have remained relatively unchanged thus far.
On August 27th, AGRION will explore various ways to achieve this goal with a roundtable discussion featuring Alan Beale of SolarMax USA, Jennifer Harvey of NYSERDA, Charles Feit OnForce Solar, Vani Dantam of Axion Power & more. Andrew Birch, CEO of 3rd party solar developer Sungevity, asserts that "the revolution taking place now is all about mainstreaming solar in an efficient way." AGRION recognizes the importance of cost-saving in this transition, and believes an interactive conversation among industry professionals is the key to breaking through the solar barrier.
----------------------------------------------------------------
AGRION provides a platform for members to connect, exchange ideas, and identify business opportunities. Through weekly meetings in offices around the world, AGRION members can determine critical business drivers, explore innovation, and realize sustainable growth in a world challenged by resource constraints, climate change, and evolving political landscapes. To learn more or create your own profile, visit http://www.agrion.org.