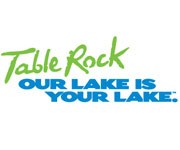 Kimberling City, MO (PRWEB) August 07, 2013
Table Rock Lake Chamber of Commerce celebrated two new members joining the chamber of commerce during the past month. Southwest Center for Independent Living (SCIL) and Branson World Radio (BWR) are the most recent additions to Table Rock Lake Chamber of Commerce.
SCIL celebrated with a ribbon cutting at their Branson branch office on July 13, 2013. Dave Liebenow, Executive Director for Table Rock Chamber of Commerce, joined SCIL's CEO Gary Maddox, along with staff and friends at the event.
A celebratory ribbon cutting event was also held on Thursday, August 1 at the Table Rock Lake Chamber of Commerce Visitor Center in Kimberling City, Mo. for BWR. Included in the ribbon cutting festivities were Chuck Kundrot, Heather Cognito, Dave Liebenow, Mickey Klein, Gary E. Bartlett, Bev Liebenow, Suzanne Carlson, Corinne Barnes, Jo Kundrot and Rob Stark.
About Southwest Center for Independent Living
The Southwest Center for Independent Living (SCIL) offers choices and empowerment for people with disabilities to live independently in the community in the least restrictive environment. By providing home and community based supports, programs and services that allow people with disabilities to choose how and where they live, we believe the community will become more diverse while improving the quality of life of our consumers. Visit http://www.swcil.org to learn more.
About Branson World Radio
Ozarks Internet Radio Network, LLC has been webcasting as Branson World Radio (BWR) since 1999. Programmed to play "Today's Hot Country", "Top-40 Country" and "Classic Country", BWR's mission has always been to promote the events, happenings, special appearances and festivals in and around Branson, MO.
With more than two million unique listeners per month worldwide, BWR is syndicated on iTunes, Sony, HP, Philips, Windows Media Player, Windows Media Center and various other mobile devices and websites. BWR has access to audio services such as Tune-In Radio, Athena365, MyGen365 and Roku Internet TV. Over the years, original Internet streams and podcasts are available to more than 50 AM/FM Broadcast stations across the Midwest and Southeast. Currently, BWR is networked with 22 broadcast stations in four states. To learn more visit http://www.orin.net/.