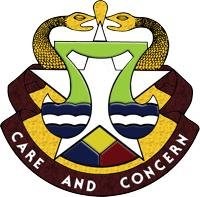 'Our company continues our expansion as the U.S. Army's defacto and most affordable ip-based mass notification system,' said Howard Ryan, CEO Desktop Alert Inc.
Chatham, NJ (PRWEB) August 08, 2013
Desktop Alert, Inc., the pioneer and leader in less than one minute affordable network-centric emergency mass notification systems (EMNS) to military, government, healthcare, higher education and industrial organizations, today announced that the Carl R. Darnall Army Medical Center has replaced its prior mass notification system with the Desktop Alert Total Mass Notification System.
The Carl R. Darnall Army Army Medical Center is located at Fort Hood, Texas. It originally opened in 1965 as the Darnall Army Community Hospital, replacing the World War II era hospital, a long group of one-story buildings connected with covered walkways. It is named in honor of Brig. Gen. Carl Rogers Darnall, MD.
Darnall now supports two full divisions, the 1st Cavalry Division and the 4th Infantry Division (Mechanized). Overall the hospital supports more than 42,000 active duty personnel and more than 145,000 family members and retirees within a 40-mile (64 km) radius. In 2004 it supported the deployment of the Texas National Guard and then its redeployment in December 2005. Since early 2003, more than 2,200 wounded and ill Soldiers evacuated from Iraq and Afghanistan have passed through Darnall, the highest total nationally for an Army hospital and third highest facility in the country behind Walter Reed and Eisenhower medical centers.
On 1 May 2006, the hospital was officially redesignated as Carl R. Darnall Army Medical Center. In early 2006, it was announced that the new Fort Hood master plan contained a 40-acre (160,000 m2) site near the Clear Creek Post Exchange for a new medical facility. Ground was broken for a new facility to be located just south of the current hospital on December 6, 2010, with construction slated to begin in April 2011 and an opening date sometime in 2015.
"We are very pleased with the award and will now serve the Darnall Army Medical Center with a plethora of mass notification capabilities with instantaneous alerts to end-points such as Blackberry phones, Androids, iPhone mobile applications, desktop alerts, e-mail alerts, telephone alerts and text messaging. Our company continues a formidable expansion as the U.S. Army's defacto and most affordable ip-based mass notification system" said Howard Ryan, CEO Desktop Alert Inc.
Most recently, the companies award winning mass notification software has been added to the DISA Approved Product List (DISA APL) with the Army's enterprise-wide Authority to Operate (AtO). This approved memorandum expires 15 Feb 2016. Desktop Alert's Total Alert Solution is now placed on the UC APL per the operationally validated Fast Track process referenced in Section 4.4 of the Unified Capabilities Requirements (UCR) 2008 Change 3.
Reference:
(a) DoDI 8100.04, "DoD Unified Capabilities," 09 Dec 2010
(b) DoD CIO "Unified Capabilities Requirements (UCR 2008, Change 3)" Sep 2011
The approval document is posted on the UCAPL site at the following URL: https://aplits.disa.mil/processAPList.do.
"By virtue of the DISA/APL accreditation Desktop Alert is now a preferred mass notification system choice for all DoD agencies," Ryan added.
About Desktop Alert: http://www.desktopalert.net
Worldwide U.S. Military organizations such as U.S. Northern Command, The United States National Guard Enterprise Wide, The United States Air Force Academy, The United States Military Academy at West Point, Multi-National Forces in IRAQ and Afghanistan, The U.S. Air Force, The U.S. Army now utilizes the Desktop Alert mass notification platform daily for their organizations emergency communication requirements. Desktop Alert can contact thousands of users with desktop alerts and require receipt confirmation of the message. Those not verified can then be listed on a report and/or sent as a "Target Package" to be automatically contacted by other means such as email, SMS, phone calls and other devices.