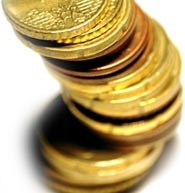 Louisville, Colorado (PRWEB) August 08, 2013
New Direction IRA will lead a class for coin dealers and coin enthusiasts at the upcoming World's Fair of Money hosted by the American Numismatic Association (ANA) in Chicago next week.
The World's Fair of Money brings in coin and metals dealers from across the country as well as collectors, investors and financial professionals. The event, running from Aug. 13-17, provides a unique platform for New Direction IRA to educate a large community with a common interest.
New Direction IRA CEO Bill Humphrey said the class provides an opportunity to teach metals dealers, investors and financial planners about the IRA purchase process and its advantages.
"Our class will walk precious metals dealers through the process of IRA purchases of precious metals," Humphrey said. "We will highlight the advantages to dealers when working with bullion for retirement plans, including high dollar value of transactions, simplicity of purchase process when working with New Direction IRA and the fact that holding inventory is not usually required."
Clay Malcolm, New Direction IRA Director of Business Development, will run the class on August 13. Malcolm will introduce New Direction IRA's new automated online exchange process, online account application and online purchase instruction that were designed to make the IRA purchase of metals easier for account holders.
New Direction IRA will also have a booth with educational information. IRA experts will be available to answer questions for dealers and investors alike about acquiring precious metals as part of a retirement plan strategy.
New Direction IRA has been active this summer, holding seminars, workshops and classes across the country, including several events with ANA, Financial Advisor Magazine and more.
For a full list of upcoming New Direction IRA events or to learn about self-directed IRAs, visit http://www.newdirectionira.com.
-----
New Direction IRA is a trusted provider of investor education and record keeping services for self-directed IRA and precious metals IRA holders. Since its inception in 2003, New Direction IRA has been at the forefront of the self-directed retirement investment market. The company enables individual investors to take control of and diversify their tax-advantaged retirement funds using alternative asset opportunities such as real estate, precious metals, LLCs, notes and lending, and more. Headquartered in Louisville, Colorado, New Direction IRA administers more than $640M in assets on behalf of over 8,300 account holders. Visit the website at http://www.newdirectionira.com.
DISCLAIMER: New Direction IRA, Inc. does not render tax, legal, accounting, investment, or other professional advice. If tax, legal, accounting, investment, or other similar expert assistance is required, the services of a competent professional should be sought. CIRCULAR 230 NOTICE: As required by U.S. Treasury rules, we inform you that if any Federal tax advice is contained in this email, including attachments (in spite of our best efforts not to provide any tax advice), it is not intended or written to be used, and cannot be used, by any person (1) for the purpose of avoiding any penalties that may be imposed by the Internal Revenue Service, or (2) to promote, market, or recommend to another party any matter addressed herein. CONFIDENTIALITY: This email message and any attachments are intended solely for the use of the addressee(s) and may be confidential. Any unauthorized review, use, disclosure, copying or distribution is expressly prohibited. If you are not the intended recipient, please contact the sender by reply email and destroy all copies of the original message and any attachments.