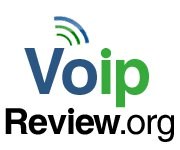 VoIP calls help break down the barriers between countries by making International calls affordable.
(PRWEB) August 08, 2013
With a traditional phone system, calling overseas is prohibitively expensive. Sometimes they charge so much that businesses simply cannot afford to make anything other than domestic calls, which severely limits the base of customers and availability of manufacturers.
VoIP calls help break down the barriers between countries by making International calls affordable. With a whole new base of clients suddenly available, businesses using VoIP for international calls can increase the scope of their business dramatically. This is possible because VoIP calling uses the Internet to connect calls, which is much more efficient than legacy telephone wire systems.
Of course, there are many different business VoIP providers to choose from that all provide cheap International calling. Making that choice uninformed is overwhelming. That's why VoIPReview.org lists 5 of the best options for businesses to choose from when selecting a business VoIP provider with good options for International Calling.
1. VOIPITS
VOIPITS is the best option for businesses that do repeated business with clients in specific countries. This is because they offer virtual phone numbers that allow for Direct Inward Dialing (DID) from 60 different countries.
Virtual Phone numbers are customizable phone numbers complete with area codes, that allow callers from that area code to connect to a business as if they were making a local call, complete with the associated low rates. VOIPITS lets businesses choose where to have their virtual numbers link to, so that callers from that part of the world can call for next to nothing, and vice versa for the business making calls from that number.
2. ITP
ITP stands for Internet Telephone Provider, and is better for providing smaller businesses with cheap international rates. While traditionally a residential VoIP provider, they have recently expanded their services to include business plans, and even offer thousands of free minutes for international calling. Their website even has a tool that allows customers to see the rates for calling different countries before buying.
3. Nextiva
Their motto is "Simplifying Business Communication," and that sentiment could not ring true more with Nextiva. Their business solutions include cheap international calling rates with all of their plans. Like ITP, they also offer a web tool that shows how much businesses can expect to pay when calling other countries.
4. Vonage
Vonage offers business VoIP solutions with unlimited calling to 60 different countries. Their plan also covers mobile numbers in over 10 countries, allowing customers to call almost anywhere for no additional cost. Vonage may have slightly higher rates than some other business plans, but their depth of service makes them perfect for companies that need to call as many countries as possible.
5. Phone Power
Every single month, Phone Power gives their clients 1 free hour of international calling as a default for all of their clients. Businesses who need to make more calls can upgrade to a 20 hour plan, and only after that will they be charged for their international calls at an affordable rate. Though their rates are good, they are best suited for companies that only need to make a few calls out of country each month.
Many other Internet phone providers offer good deals on International calling, so the best way to find one is by doing independent research on which Internet phone service is right for a business. Different sizes and needs of businesses make certain plans more attractive than others. No matter what choice a company makes on their business VoIP solution, they will assuredly have lower international rates than they could get with a traditional phone service.