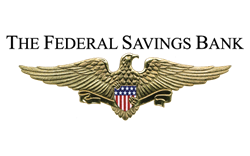 Unemployment is declining across the country while incomes rise and property values remain a good distance below 2006 prices, these data points scream affordability
Chicago, IL (PRWEB) August 08, 2013
The Federal Savings Bank, specialized in issuing veteran loans, have been prospective mortgage applicants over the the recent affordability of homes. According to CoreLogic's July 16th Market Pulse research report, "housing affordability is near its apex due to historically low interest rates and house prices."
CoreLogic's affordability index is based on a ratio between "median household income to the cost of qualifying for a mortgage on a median-priced home."
"Unemployment is declining across the country while incomes rise and property values remain a good distance below 2006 prices, these data points scream affordability" says Nick, a bank at The Federal Savings Bank. Indeed, by referencing the S&P/CASE-SHILLER U.S. NATIONAL HOME PRICE INDEX, home prices remain 28% below their peak in June 2006.
For first-time homebuyers news of housing affordability near its highs is very good news. Even as interest rates incomes are higher in relation to home prices which is great to hear for those worried whether or not they can afford the the mortgage payment. "We often hear first-time homebuyers ask if now is a good time to purchase a home, our answer is yes" says Nick. The Federal Savings Bank encourages all prospective home buyers to complete their mortgage application and get approved as soon as possible to help filter their property search. The bank also encourages applicants to finish their paperwork because it has seen many potential clients walk through the door thinking they will not get approved for a mortgage. The reality is the amount of cash sales will not be able to lead the housing market higher forever.
To get started on a home loan application please visit: TheFederalSavingsBank.com .