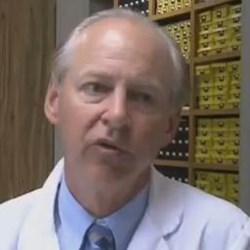 Saginaw, MI (PRWEB) August 08, 2013
Family and pediatric dentist, Dr. John Harasin, recently introduced sedation dentistry at his dental practice in Saginaw, MI for increased comfort in patients. Dr. Harasin understands the fear or anxiety some patients have about dental visits, and is now extensively trained in sedation dentistry. Sedation dentistry is a series of resolutions for patients to be able to feel comfortable and relaxed through any dental procedure.
About 75 percent of people in the US experience dentophobia to some degree. With the many options in sedation dentistry, patients experience more comfort, control, and little or no memory of the procedure.
"Maintaining good dental hygiene is extremely important for a person's dental and overall health and I've met with hundreds of patients who have a lot of anxiety when it comes to the dentist or going to the dentist office," said Dr. John Harasin, sedation dentist in Saginaw, MI. "But with sedation dentistry, I can eliminate my patients' fears and it's great to provide our patients with top-of-the-line comfort."
Dr. Harasin offers nitrous oxide, or more commonly referred to as "laughing gas" for patients receiving everything from routine cleanings to extensive restorations. He administers the gas from an automated machine through an inhaler over the nose. The machine is designed to provide the exact dose of Nitrous mixed with oxygen for the safety of the patient. Nitrous is an anxiolytic, or minor tranquilizer, and replaces local anesthetics, which can lead to temporary or permanent nerve damage.
John M. Harasin DDS and his staff provide comfort in all aspects of family dentistry. In addition to sedation dentistry, he is a Saginaw, MI cosmetic dentist with a full range of aesthetic dental services including dental implants, high-quality teeth whitening, natural looking crowns, bridges and fillings and Lumineer-like veneers. At the office of Dr. John Harasin, oral health begins at an early age.
For more than 25 years Dr. Harasin has served patients in the Saginaw community. He believes in a continuous pursuit of excellence through continuous education which allows him to offer the highest level of care to his patients. He is a member of the American Dental Association, former president and current member of the Saginaw County Dental Society, American Academy of Cosmetic Dentistry, Michigan Dental Association, Academy of General Dentistry and Graduate of the University Of Michigan School Of Dentistry
Dr. Harasin offers convenient appointment times to meet the busy life and needs of patients. For more information about sedation dentistry or other dental services provided by Dr. Harasin, please visit http://www.SaginawCosmeticDentist.com and http://www.youtube.com/watch?v=Og6i5m2xwHw.