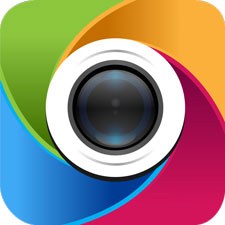 [When in] bad lighting, the Pixlens exposure may be adjusted lighter or darker to correct it.
(PRWEB) August 08, 2013
Pixlens Camera app has advanced features in an ad free and simple to use iPhone camera app. If a photographer sees a potential photo, but there is bad lighting, the Pixlens exposure may be adjusted lighter or darker to correct it. Depending on the lighting, the results may be dramatic, especially without a flash. This Point Exposure Control is also useful for color fluctuations, when using the included Live Lens (filters).
Occasionally, it's desired to have Pixlens focus on a specific target, perhaps on a foreground or background subject. Just single tap and drag the Point Focus box to the target. Also, the Point Exposure Control and Point Focus Square may be adjusted concurrently or independently.
Using small devices, such as the iPhone, sometimes makes steady shots more difficult; and blurry photos require time consuming retakes. Pixlens' Steady Shot Shutter indicates when the device is steady and then automatically takes a clear, blur free photo only when the camera is steady. Feedback has been positive for the Pixlens Countdown Timer; its audible tones switch to a human voice for the 3-2-1 countdown, avoiding unpleasant surprises for photo subjects. Also, using a solid object and the timer, is another way of obtaining sharp photos.
RainApps Chief Executive Officer, Aaron Johnson, asserted, "Pixlens embodies our passion for both innovation and simplicity that we believe will make it a staple for iPhoneographers everywhere."
rainapps llc. launched in 2010 with an aptitude for technology, innovation and creativity. Also published by rainapps is Say Cheese Camera for Android (22,000+ fans, 100K -500K installs). rainapps company founder and CEO, previously co-founded and had key roles in a company that developed software for the Cricut, a popular craft cutting machine and formerly a #1 infomercial nationwide. The development team combines over 50 years of technology experience.
For inquiries or more information about Pixlens (http://pixlens.com) or RainApps (http://rainapps.com), visit their sites or contact Aaron Johnson directly at aaron [at] rainapps.com or call 385-201-5646.