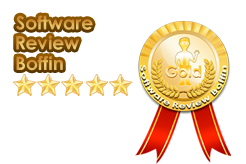 Email marketing is used by smaller and bigger businesses alike to reach out for new customers and ensure existing ones remain loyal and engaged with their business.
New York City, NY (PRWEB) August 16, 2013
Software review site Boffin announced today its top picks for open source email marketing software that users can use to enhance their online visibility and attract new customers. The Boffin editors, after careful consideration of numerous email marketing software, have concluded the most efficient and competent software and have put them to the test to ensure their claims are realistic.
Email marketing is used by smaller and bigger businesses alike to reach out to new customers and ensure existing ones remain loyal and engaged with their business. Email marketing software make implementing marketing strategies easier and less time-consuming because they offer the needed features and tools in creating engaging emails for anyone, even those with no substantial marketing skills.
The Boffin editors have chosen their own open source email marketing programs, which they presented on their official website today. They do, however, clarify that the current selection may change any time since they regularly evaluate existing software and new products in this category to ensure Boffin readers get the latest information and reviews.
Reach Mail is part of Boffin's open source email marketing software list. The software is, according to the Boffin editors, capable of sending single or chain emails to prospective customers so that a business can create a bigger client database online. A noteworthy feature of the software is, for Boffin, its capacity to integrate one's Facebook and Twitter business accounts with the software, so that whenever an email is sent out, notifications and relevant snippets are also posted on these linked social media sites.
For the Boffin editors, SendBlaster offers a full range of features for start-up businesses wishing to create a solid online presence. For hassle-free contact list building, the software extracts contacts from other services such as Gmail, Yahoo Mail, MS Outlook and MS Access, among others. The software also provides intuitive and effective email templates, especially helpful for first-time users, the Boffin editors pointed out.
The Boffin reviewers have also included in their lineup of open source email marketing programs MailChimp, a favorite of thousands of companies. MailChimp, according to the editors at Boffin, gives great freedom to each user, allowing them to send over 10,000 emails to email subscribers monthly, substantially pushing one's email marketing efforts. Although it doesn't include the full range of features that the paid version is offering, the software still manages to help users produce effective email newsletters.
Another software included in the Boffin list is Response Magic, which unlike other email marketing software, doesn't limit the user as to how often or how many emails are sent each day. Its intuitive lead generation system lets the user easily build a mailing list by using the Facebook's fan page system. The software reports back with useful feedback so the user can actually monitor the effectiveness of their email campaign and adjust it accordingly for better customer engagement.
The editors at Boffin also included in their list 1and1Mail, Email Marketing Pro and Vertical Response's Free Email Marketing for Non-Profits. All of the software mentioned in Boffin's list have been selected under strict criteria for quality.
Software Review Boffin reviews the latest technological products in demand on the market right now. They provide expert, honest and straightforward reviews so customers can objectively measure if a product, especially software is well worth it before making their purchase.
To learn more about Software Review Boffin visit http://www.softwarereviewboffin.com.