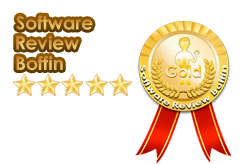 Content management software help site administrators be in control of their site's content easily, efficiently and reliably.
New York City, NY (PRWEB) August 14, 2013
Boffin, software review website published today its list of free site management software. The software were selected after careful evaluation of each software's capacities, limitations and range of features. The recommended software by the Boffin editors are featured on the official Boffin website. According to an announcement issued by the Boffin editors who've produced this list, Boffin regularly reassesses software to ensure that all reviews are up to date and relevant to the current features each freeware provides.
Many individuals, freelance professionals, and small to medium businesses rely on site management software to monitor and maintain their websites. Content management software help site administrators be in control of their site's content easily, efficiently and reliably. Often, these software make administrators redundant or significantly reduce their workload as many processes are automated.
One of the recommended software by the Boffin editors is Typo 3, an Enterprise content management software which lets the user edit photos, text and plugins, offering a wide range of features and tools, like editing many web pages concurrently.
Traffic Travis is another site management software that's available to the public at no-cost. Traffic Travis focuses on SEO-related aspects of websites. According to the Boffin editors, Traffic Travis lets the user reliably monitor a website's traffic and popularity, providing useful feedback as to how to adjust one's SEO approach. The software offers the full range of SEO features, including keyword density analysis and backlinks, the Boffin editors pointed out.
The Boffin editors also included in their list Wordpress, one of the most popular content management software available without any cost to the public. Wordpress allows users— both beginners and advanced— to get hold of many features and complex tools to create quality websites and monitor them effectively.
The Boffin list of recommended website management software also included Concrete5 and Pina CMS as two other quality and reliable software.
Software Review Boffin reviews the latest technological products in demand on the market right now. They provide expert, honest and straightforward reviews so customers can objectively measure if a product, especially software is well worth it before making their purchase.
To learn more about Software Review Boffin visit http://www.softwarereviewboffin.com.