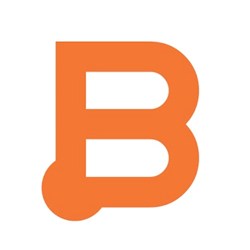 This investment is part of our on-going commitment to build on our payment processing capabilities across all of our projects
Calgary, Alberta (PRWEB) August 08, 2013
Vogogo serves as the central point for transaction processing between merchants, customers and banks. It is one of only a handful of processing gateways to attain the highest security level status while also running entirely on a Cloud-based hosting platform. This unique combination gives Vogogo the security, flexibility and scalability to meet the demands of growing businesses.
Cameron Chell, CEO of Business Instincts Group said, "Payments are at the core of all monetization strategies and this investment is part of our on-going commitment to build on our payment processing capabilities across all of our projects."
Geoff Gordon, CEO of Redfall Technologies Inc., the parent co. to Vogogo.com said of the news, "We look forward to working closely with Business Instincts Group. Strategic partners in need of payment structure are a key part of our growth strategy going forward."
Business Instincts Group last month saw UrtheCast, a space tech startup they helped create and accelerate, commence trading publicly on the Toronto Stock Exchange (TSX) under the UR symbol.
They also recently announced an oversubscribed seed round raise of $3.75m for their latest, hotly-anticipated, technology startup Slyce, an advanced identification platform, designed to allow consumers to purchase any item, at the moment they discover it, through an integrated platform available across all internet connected devices.
ENDS
About Business Instincts Group
Business Instincts Group is a venture creation firm that uses its proprietary systems to build remarkable and profitable companies "A" through "X" (exit).
For further information and interviews please contact:
Josh Stanbury | Business Instincts Group | josh(at)businessinstincts(dot)ca | 403-781-6671
About Redfall Technologies Inc.
Founded in 2008, Redfall Technologies is a payment technology and transaction processing business. With expertise in software development, banking and payments, Redfall develops software that administers multiple electronic payments; including card payments, pre-authorized debit, direct deposit, peer-to-peer and online banking payments for both the U.S. and Canadian markets.
Geoff Gordon | Redfall Technologies Inc. | geoff(at)redfall(dot)com | 403-807-6934