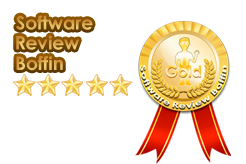 Boffin's list of no-cost iPod software seeks to provide a no-cost solution for millions of iPod users.
New York City, NY (PRWEB) August 17, 2013
Software review site Boffin published today its much-anticipated list of free iPod software. The list is the result of close evaluation of various open source software, which have been assessed for efficiency, quality of features, reliability and overall performance. The list is according to the Boffin reviewers subject to change at any time, since the editors at Boffin regularly revisit reviewed software to ensure the claims made are still relevant and accurate.
The ubiquity of Apple's iPods is overhauling the personal music entertainment reality. Individuals use iPods of various models and features to enjoy music, videos and movies on the go. This inevitably created a need for reliable music transfer software to be used not only on home computers and Macs, but also on mobile devices as well. Boffin's list of no-cost iPod software seeks to provide a no-cost solution for millions of iPod users.
Pod Trans is a Boffin-approved, Windows supported software which allows users to transfer files to and from one's PC to an iPod device. Aside from music, users can upload images, podcasts, audiobooks and music videos to their iPods.
iPod PC Transfer is also included in Boffin's list. According to the editors, this software stands out because it allows a two-way transfer of iPod files. Users are not only limited to uploading music from computers to iPods, they can also use the software to share their iPod files with other Windows-supported devices, such as tablets, laptops and PCs.
SynciOS is also featured in Boffin's top picks as it allows for seamless and effortless file transfer between iPods and computers. Apart from the standard file transfer feature, this software easily converts video and audio files to popular, shareable formats and also has a Ringtone Maker tool, the Boffin editors emphasized.
Floola, Banshee and Media Monkey Free Version are three other iPod software reviewed by the Boffin editors and approved for their efficiency and reliability. The editors at Boffin reported that their list is comprehensive covering all the major needs of iPod users.
Software Review Boffin reviews the latest technological products in demand on the market right now. They provide expert, honest and straightforward reviews so customers can objectively measure if a product, especially software is well worth it before making their purchase.
To learn more about Software Review Boffin visit http://www.softwarereviewboffin.com.