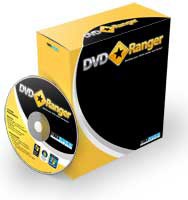 Spain (PRWEB) August 10, 2013
Pixbyte Development SL has announced Cinavia has finally fallen, confirmed by the popular website Myce.com. DVD-Ranger now proudly announces its official beta of CinEx. It's the world's first public release of a Cinavia-remover which can reliably remove the watermark protection from all of today's available BluRays and DVDs. CinEx will stop messages like: "Playback stopped. The content being played is protected by Cinavia™."
From a technical view, CinEx is an audio filter which works in the background during BluRay decoding and delivers a Cinavia-free output to any encoder. Please note that being a beta, CinEx will only encode to stereo. This limitation will be lifted in the final release.
People wanting more in-depth information about Cinavia and CinEx should consult our whitepaper. It explains amongst other things how to hear out the watermark and why lossless audio tracks are pointless if they are watermarked by Cinavia.
As no other company has come up with any similar solution or announcement, CinEx is expected to remain the only viable solution for a long time. Still for now it is a beta and was released to show our progress to the people and to give everyone a chance to buy a lifetime license until the final release.
After the beta phase, CinEx will become a subscription service with a monthly fee. Currently, we sell DVD-Ranger with CinEx beta as a lifetime license at $99.99 a bargain price of just 10.00 USD more than DVD-Ranger at $89.99.
Everyone can test and decide whether to buy this beta version with the cheap lifetime license or to wait for the final release and buy the subscription.