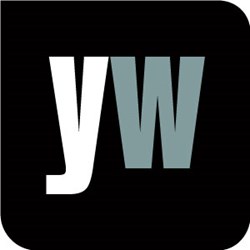 London, UK (PRWEB UK) 22 August 2013
In June, the Galaxy Quick reads campaign added Mike Tucker's Dr Who: The Silurian Gift to its list of monthly titles designed to get more people reading. With this in mind, Yourwellness Magazine took a closer look at the campaign, as well as the health benefits of reading and ways in which families can encourage reading at home. According to Yourwellness Magazine, "reading for pleasure has a positive impact on self esteem, helps you engage emotionally and connect to others on a social level, as well as allowing you to learn about different cultures, history and experiences." (http://edition.pagesuite-professional.co.uk//launch.aspx?pbid=620149b6-ffd5-438f-af41-ab31966bcf47)
Yourwellness Magazine explored the Quick Reads campaign, which includes Love is Blind, by Kathy Lette, Today Everything Changes, by Andy McNab, and A Dreadful Murder, by Minette Walters. The campaign is backed by actress and Strictly Come Dancing champion Kara Tointon. "Being dyslexic, I often find picking up a book quite daunting so Galaxy Quick Reads are really helpful," Kara told Yourwellness Magazine. "As well as building your confidence in your reading skills, they're the perfect way to discover new authors and read something you wouldn't normally choose. I love the fact they'll help others like me and people will realise they're not alone in their struggle with reading." (http://edition.pagesuite-professional.co.uk//launch.aspx?pbid=620149b6-ffd5-438f-af41-ab31966bcf47)
Yourwellness Magazine also outlined seven ways in which individuals and families can make more time for reading:
1. Always keep a book on hand to read when in queues, waiting for a bus, or to fill in the time when a meeting is starting late.
2. Read between stops when commuting on the bus, train or underground.
3. Read a few pages in bed before switching off the lights.
4. Get books from the local library as this gives a deadline in which to read them.
5. Join a local book club to discuss set books in a social atmosphere.
6. Read to young children at bed time and encourage older children to read by themselves.
7. Nominate an evening a week in which the whole family sits down and reads instead of watching television.
Galaxy Quick Reads are available nationwide at £1 each in high street book stores, supermarkets and online, or else through libraries.
To find out more, visit the gateway to living well at http://www.yourwellness.com.