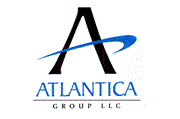 We'll discuss what every exporter needs to do to succeed, and we'll explore why so many exporters, even those with great products, fail.
Portland, ME and Frederiction, NB (PRWEB) August 08, 2013
Going global, developing export markets, finding international partners. It all sounds easy enough, but the devil is in the details and many companies waste time and money chasing opportunities beyond their reach, pursuing markets that make no sense for them, and generally jumping into the effort before they're ready.
That's why Atlantica Group, a New England-based international business development and research firm, is presenting a webinar that takes on many of the sacred cows of export development and presents the do's, don'ts, how to's and how not to's of international business in no-nonsense and immediately accessible terms.
The webinar is called, "Going Global: How to Develop Export Markets" and will be presented on Friday, August 23, 2013 at 1:00 pm Eastern, 2:00 pm Atlantic time.
"There's no doubt that international markets hold great potential," said Perry B. Newman, president of Atlantica Group. But with so much "noise" out there encouraging entrepreneurs and companies to jump in, it's essential to be focused and rational about the process.
"In this webinar we'll set forth what every exporter needs to do in order to maximize the opportunities for success. We'll look at what successful exporters have in common -- across just about every industry -- and we'll explore why it is that so many exporters, even companies with great products, services and technologies, fail."
Newman, author of the internationally popular Ten Commandments of International Business, is a recognized authority on international trade and export development, and was recently interviewed by Canada's Globe and Mail on critical aspects of international business.
"Going Global: How to Develop Export Markets" is being presented in partnership with Delora Media of Fredericton, New Brunswick.
For more information or to register for the webinar, click here.