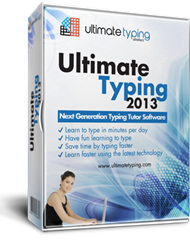 eReflect believes that their policy serves simply to provide customers with "peace of mind" and is regarded as a "good business practice"...
New York City, NY (PRWEB) August 17, 2013
After receiving several questions from interested customers about the refund policies covering eReflect products, the company released a statement today clarifying their policy of offering a 12 month warranty period for all its products. The recent announcement by the eReflect team revealed that this policy is also applicable to Ultimate Typing, its latest software product. Ultimate Typing 2013 was recently launched by eReflect and is a typing tutor software that is designed to enhance the typing skills of users through specific exercises and innovative tools and techniques.
eReflect is a reputed software organization that works to develop and market an extensive range of self-improvement software products that allow users to enhance their competitive edge. Apart from its innovative and distinctive software products, the company is known for the valuable refund policy that is provided with all its products, including the recent release of Ultimate Typing 2013.
The development team highlighted in today's statement although a warranty is often attached with other typing software products on the market, such warranties are only applicable for a period of one month, as opposed to the twelve month warranty offered by eReflect. As the developers note, typing faster can now be achieved within a short span of time through the use of Ultimate Typing, with satisfied clients reporting improvements within a one-month period, so even though eReflect could have chosen the shorter warranty period, the company has great confidence in Ultimate Typing and its learning outcomes and strongly believes that customers will rarely choose to return the software under the 12 month warranty. eReflect believes that their policy serves simply to provide customers with "peace of mind" and is regarded as a "good business practice" as such a warranty removes the need for customers to worry about the risk often associated with the purchase of other similar software products.
In today's remarks, the eReflect development team noted that the refund policy is taken seriously by the organization, though it is rarely applied. Any customer that believes that the product has not been able to provide the desired learning outcome can simply return the software under the refund policy, within 365 days of the date of purchase. Such a policy is virtually unheard of within the software industry, noted a recent review published at Squidoo. This reputed review website explicitly outlined the various benefits offered by the typing software to beginner and expert typists, and concluded that customers who try this software face virtually no risk due to the money back guarantee that is applicable for a year.
The development team stressed the fact that all eReflect products are backed by a twelve month warranty and that the process for obtaining a refund is quick and courteous. Unsatisfied customers are merely asked to contact the customer help and support service and request a refund, and the entire process takes less than five minutes.
Because eReflect is confident that their software will help users to type like professionals in a matter of two weeks with only seven minutes of daily practice, users could actually simply test the software and gauge its learning outcomes within a period of two weeks, even though the twelve month warranty period offers a much longer period to do this evaluation. This indicates the high level of confidence that the eReflect team has in the ability of the software and its resultant learning outcomes. It also reflects the fact that customer satisfaction is at the core of eReflect's corporate goals; customers are provided an extensive warranty period long after they have tried and tested the product.
For more details on Ultimate Typing™, please visit http://www.ultimatetyping.com/.
About Ultimate Typing™
Ultimate Typing™ software is designed specifically for the improvement of typing skills. Created by eReflect, a world leader in e-learning and self-development software, Ultimate Typing™ has been informed by the latest developments in the science of touch typing.
Since its creation in 2006 by Marc Slater, the company has already catered to over 112 countries all over the world, offering products with the latest cutting-edge technology, some of which are among the world's most recognized and awarded in the industry.