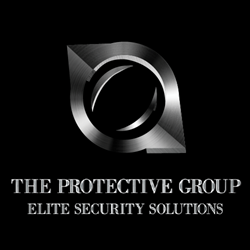 Bohemia, NY (PRWEB) August 09, 2013
On August 9, event security company, The Protective Group, discusses an article published by WTVA on July 26 titled "TPSD security guards will have a new way to ensure safety," which showcases the latest technology being implemented by the Tupelo Public School District to better monitor the activities of security guards on campus.
According to the article published on WTVA, the Tupelo Public School District is starting to use more advanced technology to better protect its schools. The article says the new technology allows security guards, posted around the school, to randomize their daily patrols.
By randomizing their patrols, security guards can ensure that students do not know where they are going and what they are doing during certain times during the day. The article says this could deter students from participating in illicit activities on school grounds.
John Monderine, CEO of The Protective Group, says that advances in technology are quite beneficial for maintaining higher levels of security. "The traditional means of security patrols for schools would be to have a daily routine where security guards are placed at one part of a school for a certain time then moved for another period," he says. "With this new technology, security guards will have free range to move where they please, and adapt and respond to any situation because their location is tracked at all times. It'll surely boost the level of security in the district."
The article says this technology "will electronically record all the places" the security team patrols on school grounds. It then sends the data back to the security chief, giving a detailed report each day on where the school security guards are and what they were doing in those places.
"Reports are key to any security company," he says. "They allow companies to efficiently and easily check the status of security levels in a location. The details that accompany the reports can be used to change anything about a certain patrol, perhaps insisting a security guard remains in an area longer or things like that."
The Protective Group is an elite full service private security firm with specializations in special event security, corporate security, private investigators, insurance investigators and surveillance. Its top-notch professional security guards have over 150 years of combined law enforcement service and its security personnel are physically fit, professional, athletic, and completely dedicated to ensuring events proceeds without a hitch. From charity runs and fashion shows, to fundraisers and art shows, The Protective Group instills confidence and assures safety at an exclusive event or place of business.
#####