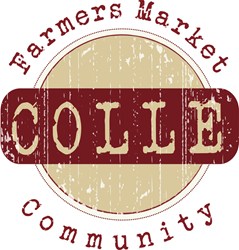 Bohemia, NY (PRWEB) August 13, 2013
Colle Farmers Market comments on an article published by CJ Online, which details efforts being made by many Kansas grocery stores to promote local vegetables and other produce over imported goods.
According to an August 3rd article published on CJ Online titled "Blue Rapids Grocery Promotes Locally Grown Produce," several Kansas supermarkets have made efforts to promote the sale of local vegetables to hungry customers. The article says the benefits associated with local vegetables picked days before they are sold are immense. Buying local supports both the community at large, and the farmers who work night and day to provide fresh produce.
A representative from Colle Farmers Market says that by buying local vegetables consumers are helping more than just the community. "Fresh produce tends to be a healthier option to consumers looking to buy," he says. "Local fresh vegetables can provide the greatest benefits. Promoting these local farmers can help bolster local economies and spread the growth of small farms, which have been lost over time. It also helps provide consumers with more options for local, fresh and organic food."
The article discusses that Gator's Hometown Foods, a local Kansas store, is "taking part in Growing Healthy Communities and Economies Through Northeast Kansas Specialty Crops." This is a program designed to benefit local economies and consumers by selling fresh specialty crops in stores around the area. By making connections with specialty farmers, Gator and others can provide a "stable outlet" where consumers can purchase fresh local vegetables, the article says.
The Colle rep says, "Forming bonds with customers can ensure their loyalty to buying local vegetables. It allows people to see the faces of those who grow their food and appreciate all the work that goes into producing the things that they eat everyday."
Colle Farmers Market is an E-Commerce enabled community that is passionate about sustainable consumption and responsible conservation. The Colle movement is dedicated to connecting natural product vendors, organic farmers and all people who are living an organic and natural lifestyle.