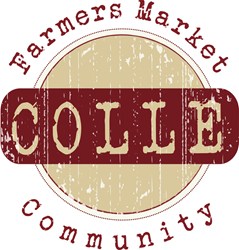 Bohemia, NY (PRWEB) August 15, 2013
On August 15, Colle Farmers Market, an advocate for organic farms, responds to an article published on ABC, which details the lifestyle behind organic farming and the ecosystems required to ensure a successful organic farming career.
According to an article published on ABC on July 18 titled "Made in the Valley: Homegrown Organic Farms," local organic farmers suggest the key to a successful organic farming career is establishing a healthy ecosystem.
Growing food on organic farms isn't the same as regular farming, the article says, "It's a philosophy that starts in the orchard." One must create an ecosystem in order to ensure the top quality organic foods come out of local farms.
A Colle Farmers Market representative says organic farming isn't just a job, but a lifestyle. "There's much more to organic farms than many people imagine," the Colle rep says. "By avoiding the use of chemicals in their growing process, organic farmers are pushed to complete a lot more tasks to reach the same amount of output. The results however, are fresh, healthy, organic foods that can be enjoyed around the globe."
By avoiding the use of chemicals, farmers like Vernon Peterson, a stone fruit grower, are forced to implement different methods to grow their crops. "It takes about 1,500 chickens to grow an acre of peaches and it's right here. This is the fertility base," Peterson says in the article.
The Colle rep says, "Organic farms are popping up across the entire world, more farmers are realizing the rewards outweigh the effort put into organic farming. Organic farming really is a lifestyle, from the crops to the dinner table."
Colle Farmers Market is an E-Commerce enabled community that is passionate about sustainable consumption and responsible conservation. The Colle movement is dedicated to connecting natural product vendors, organic farmers and all people who are living an organic and natural lifestyle.