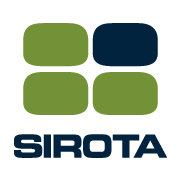 New York, NY (PRWEB) August 10, 2013
Sirota, the industry's leading organizational survey and assessment consulting firm, announces the publication of The Enthusiastic Employee: How Companies Profit by Giving Workers What They Want, Second Edition. Written by Sirota Founder, David Sirota, and Douglas Klein, Principal and Chief Leadership Advisor at the Sirota Leadership Advisory, this second edition is an update to the widely-acclaimed 2005 book of the same name.
Based on extensive research of more than 13.6 million employees in over 840 companies, The Enthusiastic Employee, Second Edition is an action-oriented manual for business leaders, managers and strategists looking to obtain more from their workforces by understanding and satisfying what workers really want. The book contends that companies don't have to "motivate" employees. Rather, they must steer clear of practices that destroy the natural tendency of most workers to be proud of their work and company and perform at high levels. Sirota and Klein describe the "Three-Factor Theory" of human motivation and the "Partnership" culture that, by far, brings out the best in people at work.
The Enthusiastic Employee, Second Edition contains updated case studies, including an in-depth discussion of the extraordinary culture of Mayo Clinic; it also comprises new chapters discussing topics as wide-ranging as the impact of the Great Recession on worker goals and morale, Yahoo's recent ban on telecommuting, and a debunking of theories of worker "generations."
With its straightforward techniques and evidence-based recommendations, The Enthusiastic Employee, Second Edition offers line executives and talent- management professionals a definitive guide to developing the policies, practices, and workforce culture that are the sources of employee enthusiasm and performance.
Please click on the following link to order your copy of The Enthusiastic Employee. Enter Discount Code: ENTHUSIASTIC at checkout to receive 35% off the retail price (excluding bundle purchase). http://www.ftpress.com/store/enthusiastic-employee-how-companies-profit-by-giving-9780133249026
For updated and detailed information about the research on which the book is based, visit us at http://www.sirota.com/enthusiastic-employee
Since 1972, the Sirota firm has provided many of the world's leading organizations with census, pulse, on-boarding, exit, 360, culture, engagement, ethics and other employee surveys. Sirota's solutions help clients make a sustainable impact on their business performance by better understanding their stakeholders, and by making strategic decisions based on this understanding.
For more information about Sirota, or to schedule a product demo please call (914) 696-4700, or visit our website at http://www.sirota.com.