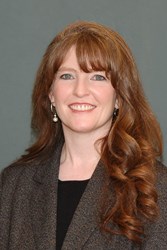 My clients will be even better served by having a full service law firm available to them under one roof.
Painesville, Ohio (PRWEB) August 20, 2013
Dworken & Bernstein Co., L.P.A. is pleased to announce that highly regarded immigration attorney Kim Alabasi is now associated with the firm in an Of Counsel capacity. Ms. Alabasi announced that she will be collaborating with Dworken & Bernstein to expand her practice in Lake County, recognizing the growing need for legal immigration services in this region.
Irving Rosner, a Dworken & Bernstein partner, viewed the opportunity to work with Ms. Alabasi as a "win-win-win" for Lake County, Dworken & Bernstein and Alabasi. Rosner stated that Dworken & Bernstein recognizes the needs of Lake County businesses and residents in this practice area and views the opportunity as one which will provide those requiring immigration services access to the full spectrum of legal services already offered by Dworken & Bernstein.
According to the Plain Dealer, http://blog.cleveland.com/metro/2011/10/painesvilles_hispanic_communit.html, no city between Solon and Niagara Falls gained as many residents as Painesville in the last decade. The city grew 12% while the 2010 census numbers show its Hispanic community almost doubled. The census says that 22% of Painesville's residents now identify themselves as Hispanic or Latino. The increase in the Hispanic/Latino community is only expected to rise as 40% of the students in the city's schools are Hispanic.
Kim Alabasi has practiced in the area of Immigration since 2004. Notably, Mrs. Alabasi speaks Spanish fluently. She earned her undergraduate degree in Spanish/Sociology from Marquette University and later went on to work in Mexico, first as a teacher in Puebla, Mexico for two years, followed by a job with the non-profit group IMIFAP in Mexico City, Mexico. Ms. Alabasi worked for 7 years as bilingual clinical social worker with the Hispanic Unit of the Center for Families & Children in Cleveland prior to obtaining her law degree in 2003 and starting Alabasi & Associates in 2006.
Ms. Alabasi has been selected by the Consulate General of Mexico in Detroit, Michigan to serve in the Mexican Government's Program of Legal Assistance to Mexicans. In addition, Ms. Alabasi has conducted presentations within the community and assisted several Lake County residents in applying for the new Deferred Action for Childhood Arrivals, which assists young immigrants. Ms. Alabasi is a member of the American Immigration Lawyers Association and currently serves on the Immigration and Customs Enforcement liason committee. She looks forward to working with Dworken & Bernstein to assist the growing Hispanic community in Lake County with the full range of immigration services they require.
Dworken & Bernstein is the largest law firm in Lake, Geauga, and Ashtabula Counties with 26 attorneys and a staff of 65. Dworken & Bernstein offers a full range of legal services for businesses, individuals, and families in litigation and transactions with offices in Painesville and downtown Cleveland.
Offices are located at 60 South Park Place, Painesville, Ohio 44077, (440) 352-3391 and 55 Public Square, Suite 950, Cleveland, Ohio 44113 (216) 861-4211. Visit http://www.dworkenlaw.com.
For more information, contact Barbara Marlowe at (440) 352-3391 or bmarlowe(at)dworkenlaw(dot)com.