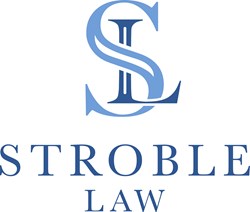 Our attorneys at Stroble Law are dedicated to helping victims of medical malpractice get the compensation they need for medical bills, lost wages, and pain and suffering.
(PRWEB) August 08, 2013
After the arrest of a Michigan doctor in August, medical malpractice attorney Thomas L. Stroble is demanding justice for the victims and raising awareness about the importance of holding healthcare providers accountable for their actions.
According to an August 6, 2013 article by CBS Detroit, Dr. Farid Fata of Oakland Township was arrested and charged with healthcare fraud for allegedly submitting false claims to Medicare for procedures that were medically unnecessary. These procedures included chemotherapy, PET scans, and various cancer and hematology treatments, according to the article.
"The alleged actions of Dr. Fata are absolutely unacceptable," said Stroble. "If the alleged actions are found to be true, not only did he force sick people to endure unnecessary treatments, he caused needless emotional distress to his patients and their families."
What is Medical Malpractice?
Medical malpractice occurs when a healthcare provider—such as a doctor, nurse, or surgeon—causes an injury through negligence or wrongdoing. According to the American Association for Justice, preventable medical errors account for 98,000 deaths in the United States each year.
Individuals with potential medical malpractice cases should speak with attorneys immediately, as the time they have to file a suit is limited. The Michigan statute of limitations for medical malpractice claims states that patients must file suits within two years of the acts that caused their injuries. The medical malpractice attorneys at Stroble Law are available today to discuss potential cases and ensure patients' legal rights are protected.
About Stroble Law
Stroble Law is a Michigan-based law firm founded by Attorney Thomas L. Stroble in 2008. The firm's offices in Bloomfield Hills and Mount Clemens serve clients in surrounding areas, including Detroit, Ann Arbor, Lansing, Sterling Heights, Troy, and other locations across Michigan. Stroble Law is focused on delivering high-quality legal representation to victims of auto accidents, truck accidents, dog bites, medical malpractice, and defective products. For more information, visit http://www.stroble.com.