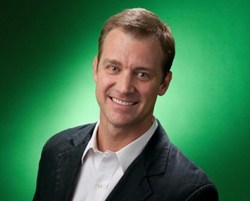 Charlotte, NC (PRWEB) August 08, 2013
Theory House, the leading shopper marketing agency for retailers and brands, announced today that Lyle Einstein, Emerging Platform Manager at Google, will present findings from a study on how smartphones are transforming the in-store shopping experience at the upcoming Retail Insights Southeast luncheon the agency is presenting on September 17, 2013. Registration is at http://www.retailinsights.eventbrite.com.
Based on a research study from Google, M/A/R/C Research, and top shopper marketing agencies, the presentation will uncover the role & opportunities for mobile in the shopping experience. More than 1,500 smartphone owners who use mobile devices for shopping, completed a 3 part survey for a shopping trip.
Among the presentation highlights:

8 in 10 smartphone shoppers use mobile in-store to help with shopping.
Frequent mobile shoppers spend 25% more in-store than people who only occasionally use a mobile phone to help with shopping.
Instead of going directly to a site or app, 82% of shoppers use search engines for browsing product information while in-store.
Now in its second year, Retail Insights Southeast is an educational and networking luncheon for brand marketers and retailers in the Southeast. The event has attracted retailers like Food Lion, Lowe's, Family Dollar and Ingles Markets, brands like Coca-Cola, Clorox, Electrolux, Unilever, Rubbermaid, RSC and PepsiCo, and supporting vendors like MaxPoint, Valassis and Illumination Research.
This year's event will be held on September 17, 2013 at Byron's South End in Charlotte. In addition to Einstein, Jocelyn Wong, CMO at Family Dollar will present on balancing the needs of the shopper and brand when deciding on shopper marketing programs. Presentations from MaxPoint, Sonoco and JJ's Red Hots are also on the program. Event details and registration are online at retailinsights.eventbrite.com
"This event brings together a room full of talented folks who share a passion for retail, and I think Google's findings will surprise many of our attendees," says Jim Cusson, president at Theory House. "We're excited to host this event as Charlotte is becoming a true retail epicenter, but there are surprisingly few opportunities for marketers and retailers to come together in a neutral environment and share insights, challenges and successes."
About Theory House
Theory House is the leading shopper marketing agency for North America's next great retail brands. It helps retailers and brands thrive through a complete suite of shopper marketing services that connect with shoppers along the consumer decision journey. These services include research and insight, branding and design, retail activation, and digital engagement. More information about Theory House and its approach to shopper marketing can be found at http://www.TheoryHouse.com or by contacting Jim Cusson at 704-665-0714.