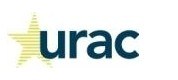 (PRWEB) August 08, 2013
URAC has selected seven organizations as finalists for its Care Coordination and Clinical Integration Best Practices Award category. All finalists will showcase their industry-leading practices as part of educational sessions during URAC's 2013 Quality Summit scheduled for September 30-October 1, 2013 at the Capital Hilton in Washington, DC. The conference will include an awards dinner gala where all finalists will be honored.
"Clinically integrated providers unite around the needs of each patient, delivering care based on a common set of clinical best practices," said Kylanne Green, URAC President and CEO. "In addition, integrated networks place a high premium on active care coordination and follow-up, ensuring patients get the right care in the right setting at the right time. The end result is better care quality and happier, healthier patients."
Care Coordination and Clinical Integration Finalists in the 2013 Best Practices Awards Competition are:

CVS Caremark, Integrated Retail Pharmacy and Call Center Medication Adherence Program
Robert Young Center and Community Health Care, Inc., Bidirectional Integration and Coordination of Care Among Individuals with Severe Mental Illness
Magellan Health Services of Arizona, Arizona Programmatic Suicide Deterrent System
PerformRx, AmeriHealth Caritas Pennsylvania, Keystone First, Drug Therapy Management Reduces Hospitalization in Diabetics Treated with Polypharmacy
Express Scripts, ScreenRx combines early detection with tailored interventions to address medication nonadherence
HealthTeamWorks, Colorado Multi-Payer Patient-Centered Medical Home Pilot
Prime Therapeutics and Florida Blue, Controlled Substance Drug Utilization Review Program: Improving Patient Outcomes and Reducing Costs
About URAC
URAC, an independent, nonprofit organization, promotes health care quality through its accreditation, education and measurement programs. URAC offers a wide range of quality benchmarking programs and services that keep pace with the rapid changes in the health care system and provides a symbol of excellence for organizations to validate their commitment to quality and accountability. Through its broad-based governance structure and an inclusive standards development process, URAC ensures that all stakeholders are represented in establishing meaningful quality measures for the entire health care industry.
As a leading national accrediting organization, URAC accreditation programs span the health care spectrum. URAC is recognized by State and Federal regulatory agencies for these programs. Most notably, the Administration has recognized URAC as an approved accreditor for health plans participating on health insurance exchanges.