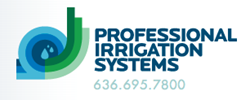 St. Louis, MO (PRWEB) August 09, 2013
For all those searching for St. Louis professional irrigation, Pro-Irrigation offers a special deal: $49 for a mid-season tune-up. In the hot days of August, a tune-up of the irrigation system will get the best out of any garden or lawn, by optimizing the amount of water, as well as the places it should reach.
Nonetheless, commercial sprinkler systems are also in need of a tune-up during this season. Very often, there are few green spaces around the commercial buildings (office spaces, shopping malls or even schools). This is why they need to be well-kept and in tip-top shape. More than an oasis of vegetation in the urban landscape, they also represent the brand of the company or organization that owns them. A special category of commercial spaces that need professional irrigation are the athletic fields. The quality of the grass on these reflects upon the quality of the games played here and, more importantly, on the health of the players: a poorly kept and irrigated athletic field may cause players to fall and injure themselves.
Caring for the garden, the green turf or the lawn is one of the summer priorities for anyone who owns a green space. Some choose to do it on their own, especially if they have a green thumb, while others delegate this task to professionals, sometimes because of the lack of time and sometimes because they simply want the best for their green oasis. Even those who like gardening call for professional irrigation experts during summer, because they know that this is the trickiest time of the year and it is crucial for the plants to receive the best care.
In order to make sure that the irrigation system gives the plants exactly what they in terms of amount of water and location, call Professional Irrigation Systems today at 636.695.7800 today or visit the website at http://www.proirrigation.com and schedule an appointment for the mid-season tune-up. Even if your systems are regularly checked, extra care is required during summer. Pro-Irrigation's offer of only $49 per tune-up is limited, as is the time for the summer's tune-up, this is why we recommend to schedule an appointment as soon as possible.