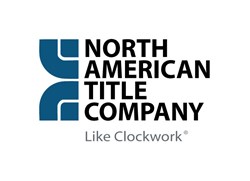 Koonce has served the Colorado Springs real estate community for 20 years.
COLORADO SPRINGS, COLO. (PRWEB) August 08, 2013
North American Title Co. has appointed Natalie Koonce as vice president, Southern Colorado manager. The El Paso County native will be based in Colorado Springs, where she has served the Colorado Springs real estate community for 20 years.
"The addition of Natalie to head up our Southern Colorado management team exemplifies North American Title's commitment to Colorado Springs and the surrounding markets," said Chris MacDonald, senior vice president, Colorado division manager. "Under her direction, plans for growth are already underway, starting with our next office in downtown Colorado Springs scheduled to open this fall."
Koonce began her real estate career as a manager at one of the largest real estate brokerages in the area, later working as a transaction coordinator helping brokers handle all aspects of a real estate closing. She then moved to the title and escrow side of real estate, spending 12 years closing transactions, managing branches, and training brokers, lenders and consumers.
"With a strong 60-year history, North American Title offers an excellent array of tools for the real estate agent and lender," said Koonce. "Couple that strength with the wealth of knowledge and expertise held by the dynamic professionals I now have the opportunity to work alongside. Our vision for excellent customer service will drive our offices in the Pikes Peak region to the next level."
Koonce is located at North American Title Company's Southern Colorado division office at 1730 Chapel Hills Drive, Suite 100, Colorado Springs, CO 80920, telephone number (713) 598-5355.
About North American Title (NAT)
With well over 1,000 associates and a vast network of branches from coast to coast, North American Title is among the largest real estate settlement service providers in the United States. Consisting of both agent and underwriter operations, NAT has the resources and stability of a New York Stock Exchange company with over $10.3 billion in assets (fiscal quarter ending Nov. 30, 2012). North American Title's agency network operates nationally under the name North American Title Co. (NATC), and is located in 16 of the fastest-growing states: Arizona, California, Colorado, Delaware, Florida, Illinois, Maryland, Minnesota, Nevada, New Jersey, New York, Pennsylvania, Texas, Utah, Virginia and Washington, D.C. Through our relationship with our expanding affiliate network, NATC provides real estate settlement services in all 50 states. With annual gross revenues in fiscal 2012 of approximately $200 million, NAT is among the largest independent title agencies in the United States. NAT is headquartered in Miami, Fla. To learn more, visit http://www.nat.com