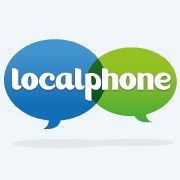 We are pleased to have introduced our new monthly subscriptions, and we hope to be including more countries soon
Sheffield, United Kingdom (PRWEB) August 10, 2013
Localphone, one of the world's leading providers of cheap international calls, is now saving customers money by introducing monthly subscriptions. Customers calling China and Nigeria can purchase monthly subscriptions and choose the number of minutes per month that best fits their needs.
Customers calling Nigeria can choose between a 200, 500 or 1000 minutes monthly subscription, which allows them to call from as little as 3.3¢ per minute. Customers calling China can choose between 200, 800 or 2000 minutes subscription, which will make their calling rate as little as 0.6¢ per minute.
Monthly subscriptions are renewed automatically and provide customers with great savings to their favorite countries. There are no cancellation or hidden fees, and the minutes are valid for one calendar month. If a customer uses the total amount of minutes allowed before their month is up, they can continue to call at Localphone's cheap calling rates.
Localphone's founder and CEO Paul Cusack commented, "We are pleased to have introduced our new monthly subscriptions, and we hope to be including more countries soon."
Find more information about Localphone's Monthly Subscriptions.
Localphone is a leading provider of cheap international calls and the winner of Best Consumer VoIP at the ITSPA 2013 Awards. Founded in Sheffield, United Kingdom in 2007, it has quickly grown to become one of the largest providers of cheap international calls and offers call rates that are up to 84% cheaper than the competition.
If you would like more information about this topic, or to schedule an interview, please call the press room at +44(0) 114 3190538 or email press(at)Localphone(dot)com.