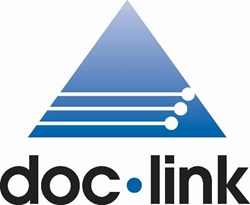 Laguna Hills, CA (PRWEB) August 09, 2013
Altec Products, Inc., a leader in enterprise document management and workflow solutions, announced today their Premier sponsorship at the 2013 North America Epicor User Summits being held across 10 cities in the U.S. and Canada during August and September. The user meetings are designed exclusively for Epicor® customers to learn from Epicor experts and industry thought leaders about how to maximize their Epicor enterprise resource planning (ERP) solution to experience greater growth, heightened productivity and increased profitability. As an intimate forum, it will allow the exchange of ideas among peers as they share upgrade transition stories to inspire business decisions. The complimentary one-day meetings run from 8:00 a.m. to 3:00 p.m., with lunch being provided for all registered guests.
"Epicor User Summits offer a valuable learning opportunity to our customers," said Malcolm Fox, vice president, product marketing for Epicor. "In addition to networking with peers, attendees will gain important information that will enable them to further extend the value they derive from their Epicor solutions to enhance business efficiency, performance and drive success."
Altec's continued support of Epicor events at the highest level of sponsorship is built upon a mutual strategy to develop a unique customer intimacy and help companies improve their document visibility. With this foundation, business executives can make sound decisions when financial and sales information is electronically archived and immediately accessible. Document management allows for such visibility, and Epicor has embraced a proactive strategy to meet their customers' needs and stay ahead of the game.
doc-link, Altec's solution, is tightly integrated to Epicor ERP solutions to streamline critical business processes. Epicor users running Advanced Print Management (APM/APM Plus) can further its functionality by adding enhanced features of doc-link that are not included in APM; these include Epicor integration, workflow and Smart Forms – electronic forms that are configurable, easy to use and can extend to any department and any process.
"Many Epicor users are now embracing the value that APM/APM Plus brings to their company. We have decades of history with Epicor solutions and work with the Epicor customer account managers to provide new ideas and applications for doc-link," says Doug Tanner, senior sales engineer for Altec. "We have many stories to share about how Epicor users are expanding their vision of document management, beyond their original intentions, and improving their bottom line."
Altec's latest release, doc-link 3.0, provides exciting new functionality that gives users additional control, visibility and flexibility to automate business processes throughout the entire organization.
For more information about the 2013 North America Epicor User Summits, including dates, cities and registration, visit http://www.epicor.com/summits/.
About Altec
Altec is a leading provider of Integrated Document Management (IDM) solutions to mid-market companies. For more than 25 years, Altec has provided a wide range of accounting-centric paper to paperless solutions including its flagship product, doc-link™, which enables companies to capture, archive, workflow and route structured and unstructured documents to customers, employees and vendors. Altec's comprehensive solutions include IDM, output management, MICR check disbursement and paper documents that serve more than 13,000 customers worldwide. Altec enjoys strong, collaborative partnerships with ERP solution providers like Epicor to provide the most comprehensive, integrated enterprise document management solution. Altec delivers its IDM solutions through a global network of authorized partners in more than 60 countries throughout the Americas, EMEA and Asia Pacific. For more information, visit Altec at the company website at http://www.altec-inc.com. Follow them on Twitter.com/doclinkbyAltec or call April Blankenship at 1-800-997-9921.
Epicor and the Epicor logo are trademarks of Epicor Software Corporation, registered in the United States and other countries. Other trademarks referenced are the property of their respective owners. The product and service offerings depicted in this document are produced by Epicor Software Corporation.