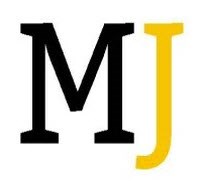 MediaJobs.com Finding the Great Companies First
New York, NY (PRWEB) August 20, 2013
A common question asked by both new and experienced e-commerce directors – should an e-commerce retailer develop a narrow or broad scope when it comes to branding? In the article Start-up Fashion Eyewear E-commerce Platform Eponym Scoops $1 Million in Seed Funding, MediaJobs.com compares and contrasts two fashion eyewear e-retailers who went on two completely different branding paths.
The article details how fashion eyewear e-retailer Warby Parker has made a name for themselves – and some money as well – by offering their very own brand of affordable, high-fashion eyewear. But the article also contrasts this success by outlining how Eponym, a brand new fashion eyewear e-retailer, has also formulated a plan to target the same type of demographic, but is following a completely different strategy than Warby Parker by actually serving other brands. This article is especially important to e-commerce managers, because it details how the company's founder is offering a software platform for designers who are planning to launch their own fashion eyewear line.
What is interesting about this process is that Eponym forms a partnership of sorts with the designers right from the beginning. The article reveals how this process works and why it is so innovative when it comes to e-commerce. Readers will also learn how the new company has achieved impressive results over the past three years and how they formulate relationships with customers to make this happen. There were many critics who were not sure if this strategy would work, but this article will outline why it did work. The revenue figures shared in this article show a very promising future for this method of business and why those looking to get into the e-commerce game should take notes.
The e-commerce industry has seen some exciting changes over the last year and those seeking e-commerce jobs need to be educated on the current news and trends. These changes are of significant importance to those currently in the job market. Job-seekers need to be up-to-date on the latest trends in order to achieve success in this industry. MediaJobs.com presents news coupled with insights such as these to arm strategic job seekers with the knowledge and skills that they need to succeed.
About MediaJobs: Making Your Job Search Easier by Finding the Great Companies First
MediaJobs.com is a digital news platform that combines the power of news articles with listings for media jobs to bring rich context and strategic insight to jobseekers in the media landscape. MediaJobs.com provides source insider information from the hottest media companies, top players and products worldwide.