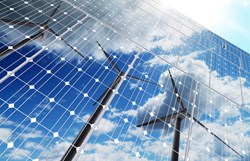 You should shy away from Chrome if specifically concerned about Google; for obvious reasons.
Dallas, Texas (PRWEB) August 09, 2013
idcloak has released an anonymous google search proxy list for privacy conscious users who do not want their searches to be recorded and stored against their identity. By connecting to a free anonymous proxy with HTTPS encryption, a user is able to access a search engine and conduct searches without divulging their IP address.
idcloak's privacy expert, Robin Welles, explains how IP proxies from the list can be applied specifically for conducting anonymous Google searches, "Ideally, you should configure a separate browser for anonymous activity – it is both easier and safer. You should shy away from Chrome if specifically concerned about Google; for obvious reasons. I recommend Opera for a desktop or laptop and Opera Mobile Classic for smartphones and tablets. An IP proxy from our list can be entered into the browser's network settings and every time it is used, you will exhibit a remote IP address, not your own. You can even appear to be based in a different country."
Welles points to additional precautions that searchers must take to ensure they do not betray their identity in other ways, "You should only access the search engine through its webpage, not a toolbar. Private browsing should always be activated – it's best to set it as a default setting. Then, you must not be logged in to any Google service, such as YouTube, on any of the browser tabs. Ideally you shouldn't log in to any site whatsoever on your anonymous browser. If you skip just one of these precautions, you will almost certainly divulge your actual identity."
Welles additionally points to idcloak's Knowledge Center, populated with some 700 articles on anonymity, security and censorship circumvention, "Users might also be interested in our article on Google Privacy, which underlines some of the reasons anonymous searching can be desirable."
idcloak is set to launch an anonymous VPN proxy service in September 2013. Unlike proxies, which anonymize the browser alone, idcloak's VPN ensures the user's IP address is stripped from all their internet activity on all their devices.
See idcloak.com for more.