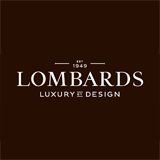 Columbus, Ohio (PRWEB) August 12, 2013
Lombards "Next Generation" sale is one of the most popular furniture events in Columbus. With numerous products marked down by 50 percent, the goal is for buyers to have access to products in the showroom before it's replaced with new furniture for the next design season. The sale will also showcase the new Century Furniture, Omni dining room and a collection of transitional items that show off the current trend of cleaner looks.
The first week of the sale will begin Monday, August 12 and run until Saturday, August 17. Every cocktail table in the showroom will be discounted by 50 percent. Week two of the sale will offer 50 percent off bedroom sets, which includes one bed and two night stands, plus two free Serta pillows, a $200 value. Week three of the sale will begin August 26 until August 31. This weekly promotion offers 50 percent off dining rooms, which includes one table and six chairs, plus a free dining table pad worth $250. We will be closing out the sale on Saturday, September 9th.
Lombards has been a leader in the fine furniture industry for over 60 years and is proud to be a third-generation family owned company in Columbus. Carrying the most high-end furniture brands, Lombards offers custom order options on all furniture and home furnishings. The customization options on high quality furniture are nearly endless. Choices like fabric, wood, wood finish, size, style and cushion comfort allow the client to tailor their fine furniture to their specific needs. Lombards in-house designers work one-on-one with customers to bring their design visions to life. Visit the website to browse products, participate in a virtual room planner and to schedule a design consultation.