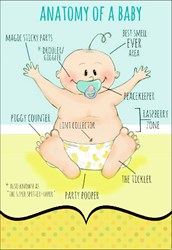 Kansas City, MO (PRWEB) August 12, 2013
Today, Hallmark announces the winners in its recent card-creation contest, "Wedded Blisses & Baby Kisses." Greeting card hopefuls were invited to use original writing and a photo or illustration to create a card that celebrates a wedding, anniversary or new baby. Entries could be sweet, silly or funny.
Contestants submitted their creations May 27–June 16. The 18 winning entries will be sold on Hallmark.com starting Aug. 12. In-store winners will be announced in May 2014 and featured beginning July 2014 in Walgreens Stores. Winners each received $250 and could win an additional $250 if their cards are chosen for in-store sales.
Hallmark judges looked for cards with images and writing that worked well together and could be sent to all types of people. Participants could enter a total of three cards, one each in the wedding, anniversary and baby categories. Entrants were encouraged to check out the Hallmark Contest Facebook page for tips on this contest.
This is Hallmark's 45th consumer-created card contest. The 18 winners are from 12 U.S. states, plus Canada and South Africa. Here are the winners in Hallmark's "Wedded Blisses & Baby Kisses" competition:
Judy Cotrone Ramirez, North Port, Fla.
Shani Fassbender, Coopersburg, Pa.
Cindy Harum, Wenatchee, Wash.
Holly Hildreth, Columbus, Ohio
April Hornemann, Mankato, Minn.
Stephanie Jamiolkowski, Allentown, Pa.
Sheree Knighton, Newton, N.C.
Micklyn Le Feuvre, Bloemfontein, Freestate, South Africa
Debbie Lindner, Melbourne, Fla.
Irma Mason, Xenia, Ohio
Marty Maynard, Marshfield, Mo.
Paula Mortimer, Chilton, Wis.
Juli Nguyen, Lorton, Virg.
Christine Pincombe-DeCaen, Calgary, Alberta, Canada
Diane Schulman, Dix Hills, N.Y.
Mar Sension, Altoona, Pa.
Stacy Simmering, Honolulu, Hi.
Kristy Williams, Paso Robles, Calif.
Fan Appreciation Month
Hallmark Contests is hosting Fan Appreciation Month on its Facebook page during August and will resume greeting card competitions in September. For more information, visit the Facebook page or Hallmarkcontests.com.
About Hallmark Cards, Inc.
Hallmark makes the world a more caring place by helping people express what's in their hearts and spend time together – a privilege few other companies in the world enjoy. Hallmark greeting cards and other products are found in more than 39,000 retail outlets in the United States, including the network of flagship Hallmark Gold Crown® stores. The brand also reaches people online at Hallmark.com and on television through Hallmark Hall of Fame original movies and cable's top-rated Hallmark Channel. Worldwide, Hallmark offers products in more than 30 languages available in 100 countries. This privately held company is based in Kansas City, Mo., and is led by the third generation of the founding Hall family. Visit http://corporate.hallmark.com for more details.