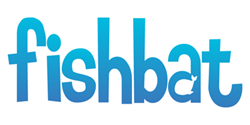 As long as there are people who are inspired by their dream and would like to support them, it's possible for small business owners to get the funding they need to make the dream a reality
Bohemia, NY (PRWEB) August 09, 2013
On August 9, online marketing firm fishbat weighs in on an article published by BizJournals on August 5, which discusses how small businesses have a "social media advantage" over larger businesses when it comes to advertising online.
According to the article, titled "Why Small Businesses Have a Social Media Advantage," larger brands do not have more of an advantage on social media like most people think. The article lists three ways social media can help small businesses increase their audience and overall growth. These include how social media focuses on building relationships, using multiple social media platforms, and how crowdfunding can make it easier for a dream to be realized. The article says, however, that the key is how you engage with your audience, regardless of your company's size or marketing budget.
Justin Maas, fishbat's vice president of client relations, agrees with BizJournals. "While it's easy for large businesses to spend a ton of money on advertisements and sales strategies to help them become successful, they usually have to rely on an online marketing firm to tell them what they might like or want to hear," he says. "The larger a business is, the more impersonal they become. With small businesses, the person who sells the merchandise is also the one who interacts with customers. They already know what their customers want because they experience it first-hand. This is one of the biggest advantages of small businesses using social media. They really get to know their consumers."
Maas says small businesses should only set up a few profiles on social networks to manage their customer service inquiries and interact with consumers. Setting up social profiles on a lot of networks could be a negative thing, especially when they aren't consistently used. "Small businesses don't need to set up a profile on every social network to be relevant," Maas says. "A small business owner knows their limits, and knows that they can only juggle a few tasks at a time. Meanwhile, a large company might spread themselves too thin, which can be very negative."
Crowdfunding websites like Kickstarter are also a great tool for people who have business ideas, but don't have the means to afford everything they want to do, Maas explains. "As long as there are people who are inspired by their dream and would like to support them, it's possible for small business owners to get the funding they need to make the dream a reality."
fishbat, Inc. is an award-winning, full-service digital marketing and social media agency. We're branding experts dedicated to making your business a part of conversations that are already happening. Through social media management, search engine optimization (SEO), web design, and cutting-edge public relations strategies, we can raise awareness of your brand, strengthen your corporate image, and place your business in front of your ideal audience.
#####