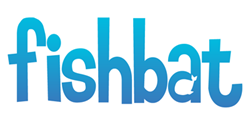 Bohemia, NY (PRWEB) August 10, 2013
On August 10, fishbat, a leader in Internet marketing companies, comments on an article published by Mashable on August 8, which details YouTube's new video-sharing app, MixBit.
According to the Mashable article titled "YouTube Co-founders Launch Video App for iPhone," YouTube founders Chad Hurley and Steve Chen introduced their new video-sharing app called MixBit on Thursday. The app, currently available for iPhone, allows users to record, edit and share videos just like they would on Instagram or Vine.
However, the article says there is one "big differentiator." MixBit gives users the ability to mix video clips from other users. While the app only record videos for 16 seconds, it allows users to add different clips to create movies. The article says users can add "as many as 256 video clips in a single video, meaning finished videos can last more than an hour."
Justin Maas, fishbat's vice president of client relations, says MixBit is YouTube's answer to the video-sharing war. "Vine and Instagram have been battling it out, but YouTube's new app is a game-changer," he says. "MixBit took what both apps already had and combined it, but added something even more special. YouTube stayed true to its roots and gave users the ability to create mini movies. Users can feed off of each other and share clips to increase creativity."
Maas says MixBit will be a great addition to any brand's social media campaign. "Brands and Internet marketing companies can give shout outs to their fans by creating movies with user clips," he says. "There are so many more ways MixBit can enhance consumer engagement on social media. I think it's definitely going to be one of the more popular apps in the near future."
fishbat, Inc. is an award-winning, full-service online marketing company and social media agency. We're branding experts dedicated to making your business a part of conversations that are already happening. Through social media management, search engine optimization (SEO), web design, and cutting-edge public relations strategies, we can raise awareness of your brand, strengthen your corporate image, and place your business in front of your ideal audience.
#####