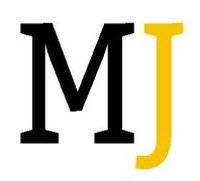 MediaJobs.com Finding the Great Companies First
NEW YORK, NY (PRWEB) August 14, 2013
Those in the tech product market need to take note – a new start-up is providing cutting edge service to other tech start-ups by helping them secure seed funding – and this process is revolutionizing the industry. In the article, New York Tech Start-up RockThePost Launches Digital Demo Days to Help Other Tech Start-ups Raise Seed Funds, MediaJobs.com analyzes how this innovating company could have a dramatic effect on the number of media jobs that become available.
The article discusses how RockThePost, which was launched in October 2010, capitalized on the Jumpstart Our Businesses Start-up Act in order to remodel itself as an equity-based site. The platform operates as a donation-supported crowdfunding site. Readers will learn how start-ups can actually pitch online to a group of accredited investors – which gives these start-ups access to large numbers of potential investors at once. Readers will also see how reaching out to large groups versus one investor at a time provides start-ups with a way to raise seed-funding quickly and simply.
Those seeking digital marketing jobs will be especially interested in the article because they will learn how they can benefit from this new concept. If this takes off, it could add a large number of jobs to the industry. Since the very first digital demo took place just last month, RockThePost will be in the news for some time to come as those that took part in the demo had great things to say about the process. Readers will learn what firms were involved in the demo, what they thought of the demo and how much money they hope to raise from using the platform.
The article quotes the start-ups co-founder and CEO, Alejandro Cremades, who explained why this streamlined process will revolutionize the industry and dramatically take time off the total seed-funding process. At this point, RockThePost has assisted ten NY start-ups secure $44.1 million in seed funding – all for a monthly fee of $99.
The tech industry is seeing constant innovation and change and those seeking media jobs must be educated and up-to-date on all the current news and trends. MediaJobs.com presents news coupled with insights such as these to arm strategic job seekers with the knowledge and skills that they need to succeed in the tech industry.
About MediaJobs: Making Your Job Search Easier by Finding the Great Companies First
MediaJobs.com is a digital news platform that combines the power of news articles with listings for media jobs to bring rich context and strategic insight to jobseekers in the media landscape. MediaJobs.com provides source insider information from the hottest media companies, top players and products worldwide.