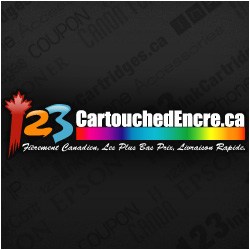 (PRWEB) August 10, 2013
123InkCartridges.ca, a leading Canadian online retailer and distributor of high quality mobile and office equipments and gadgets for both small home business and enterprise customers, has announced the addition of high performance Monster® iSPORT™ Immersion In-Ear Headphones, with affordable price for sports fans who don't want to miss a minute of their favorite music during their sports experiences.
The Monster® iSPORT™ Immersion In-Ear Headphone is the innovative choice for music audiences who love sports, a target group who are critical listeners and want to enjoy their favorite music and podcasts during their sports sessions. The athletic headphone user group is by far the largest group of mobile music listeners, according to surveys on where the mobile consumers are streaming music. With a right angle jack and tangle-free cord, these headphones allow users to move freely even with eye protections or helmets. The headphone also allows users to take hands-free phone calls and get fingertip control of the media players or smart phones with the popular ControlTalk Universal™ standard.
With its washable, fuss-free design, the Monster® iSPORT™ Immersion In-Ear Headphone is durable and even submersible. The patented Monster® SportClip offers a no-fail fit to survive even the toughest aerobics, which includes five different sizes (XL, L, S, XS and M) of SportClips and silicone eartips. This infallible and high performance headphone is now part of the Earbuds accessories that are offered online at http://www.123inkcartridges.ca/accessories-product/128699.html and reduced in sale price.
The 123inkcartridges.ca company has evolved to be the leading supplier of office and mobile related items with competitive prices. The company constantly updates the affordable but high-performance mobile accessories on their site and has been experiencing a considerable growth in the smartphone gadgets market and is happy about the addition of Monster® iSPORT™ Immersion In-Ear Headphone into their line of products.
About 123inkcartridges.ca
123inkcartridges.ca is one of the fastest growing online suppliers of high quality office and smartphone gadgets in Canada. With its well-facilitated quality control and industry-recognized service and support centers, the company provides expertise and flexible business processes that enhance product features and minimize supply chain disruption. The company has built up its available inventory of quality accessories by negotiating low prices with suppliers. Its online catalogue of over 10000 of the best and latest products is available at http://www.123inkcartridges.ca.