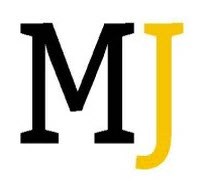 MediaJobs.com Finding the Great Companies First
NEW YORK, NY (PRWEB) August 13, 2013
Tech start-up Dropbox recently announced that they have reached the milestone of 175 million users in just five years. In the article, How Cloud Storage Start-up Dropbox Engineered Its Way from 2000 Users to 175 Million, MediaJobs.com reports on how a brand new company is able to accomplish this feat in such short time and how these results can have tremendous effect on the tech industry and the future of media jobs.
The article quotes the former head of service engineering, Rajiv Eranki, who lays out the engineering process that contributed to such amazing growth in such a short time. Readers will learn what Dropbox was like when Eranki joined in 2008 and how he and another colleague were tasked with scaling up the platform. He also shares how some of the challenges the team encountered with the fledgling company actually led to some engineering innovation that they may not have discovered without encountering the glitches. Readers will learn how the team handled bug fixing and refined the platform to make it the amazing success it is today.
Those seeking media jobs will learn a great deal from this article, including how the Dropbox team used problems to their advantage and how they discovered that they could make their jobs easier and get to 40 million users "without having to write thousands of lines of C code." Perseverance and attention to detail are a main theme throughout the article.
Readers will discover the steps that the company founders took that created a business that grew at such a massive pace. Readers will also learn how those steps escalated revenue growth rapidly. Dropbox has stated that they have even higher goals for the future as they are striving for a billion users – with no glitches.
The tech industry continues to see small start-ups achieve impressive results in short amounts of time and those seeking digital marketing jobs must be educated and up-to-date on all the current news and trends. MediaJobs.com presents news coupled with insights such as these to arm strategic job seekers with the knowledge and skills that they need to succeed in the tech industry.
About MediaJobs: Making Your Job Search Easier by Finding the Great Companies First
MediaJobs.com is a digital news platform that combines the power of news articles with listings for media jobs to bring rich context and strategic insight to jobseekers in the media landscape. MediaJobs.com provides source insider information from the hottest media companies, top players and products worldwide.