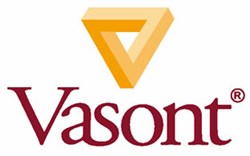 (PRWEB) August 13, 2013
For organizations that are either considering or are in the process of selecting a component content management system (CCMS), this webinar will discuss the importance of a CCMS for technical communications and its relationship with Adobe Framemaker. This one-hour webinar will review the critical features of a strong CCMS and the benefits they provide. Adobe will host the complimentary webinar, "Top Ten Features of a Content Management System You Can't Live Without," presented by Bill Burns and Suzanne Mescan of Vasont Systems on August 21, 2013 at 1:00 pm Eastern time. Registration for this free webinar is open at http://www.adobe.com/cfusion/event/index.cfm?event=detail&id=2279666&loc=en_us.
When thinking about moving your content into a content management system, there are a few key factors to consider. Suzanne Mescan, VP of Marketing at Vasont Systems, will begin the webinar highlighting ten features a company should keep in mind when selecting a CCMS and why they should matter to a technical writer. Bill Burns, Vasont Systems' Senior Content Analyst, will follow with a live demonstration showing the integration between Adobe and the Vasont CCMS.
About the Presenters: Suzanne Mescan is Vasont Systems' Vice President of Marketing, with responsibility for the Company's overall marketing and public relations efforts. For more than 25 years, she has worked in all aspects of the information management and publishing industry, including content management, editorial, art and design, project management, prepress production, printing and binding. She was also a contributing author for the book, Virtual Collaborative Writing in the Workplace: Computer-Mediated Communication Technologies and Processes by Beth L. Hewett and Charlotte Robidoux (Eds.). Suzanne earned a BS in Marketing from The Pennsylvania State University.
Bill Burns joined Vasont Systems in 2012 as a Senior Content Analyst after spending eight years supporting XML component content-management efforts at Hewlett-Packard Company. Prior to that time, he worked as a technical consultant and manager at Lionbridge Technologies and as a regional director at Scriptorium Publishing. Bill has worked for 18 years in the technical-communications industry, conducting XML business analysis and stand-up training, developing single-source processes, and promoting component content management. He has presented at WritersUA, Online Help Europe, regional and international STC conferences, and ACM SIGDOC. Bill is a coauthor of The WebWorks Publisher Cookbook: Transforming Your FrameMaker Files to HTML and Online Help and a contributing author of Technical Writing 101: A Real-World Guide to Planning and Writing Technical Documentation. He has an MA in English from Boise State University.
About Vasont Systems
Headquartered in Pennsylvania, Vasont Systems provides component content management software and XML data services to Fortune 1,000 companies and global organizations from a variety of industries, including manufacturing, technology, publishing, financial, and healthcare. Since 1992, Vasont Systems has helped companies organize their critical business assets, manage productivity, and disseminate information in many languages to multiple media channels while reducing their costs by an average of 63% and shortening overall cycle times by 75% on average. Vasont Systems has been named multiple times to the EContent 100 list of "best and brightest digital content companies." For more information, visit http://www.vasont.com.