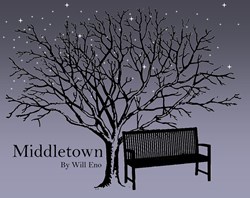 Santa Fe, NM (PRWEB) August 12, 2013
Santa Fe University of Art and Design will open the Greer Garson Theatre's 2013–14 season with a musical revue directed by a guest artist: the internationally renowned director Dallett Norris. Starting Here, Starting Now premieres on Friday, Aug. 23, at 7 p.m. in the Weckesser Studio Theatre. The production is a bold journey through the maze of modern romantic relationships, with songs that tell an impeccably crafted, original, engaging story. Performances continue Aug. 24, 30 and 31 at 7 p.m., and Aug. 25 and Sept. 1 at 2 p.m. Tickets can be purchased in advance for $10 through Tickets Santa Fe at the Lensic.
The season also includes three plays, two dance concerts and the dramatic musical Spring Awakening, all presented by performing arts students and faculty members in the Greer Garson Theatre. Several other performances will also be held throughout the year in the Weckesser Studio Theatre.
Plays and dates:
Middletown—Written by Will Eno; directed by Gail Springer
Oct. 4–6 and Oct. 11–13, 2013
Middletown is a moody comedy with an existential twist that looks at what really lies under the seemingly placid surface of a nameless small town. The New York Times writes, "Middletown glimmers from start to finish with tart, funny, gorgeous little comments on big things: the need for love and forgiveness, the search for meaning in life, the long, lonely ache of disappointment."
Our Lady of 121st Street—Written by Stephen Adly Guirgis; directed by Victor Talmadge
Nov. 15–17 and Nov. 22–24, 2013
In this comedy, created by the co-artistic director of New York's Labyrinth Theatre Company, a group of acquaintances attend the wake of their former teacher, a nun, whose body has just been stolen from the funeral home. As the search for her corpse continues, we meet a cast of characters both hilarious and tragic.
Les Liaisons Dangereuses—Adapted by Christopher Hampton; directed by Jon Jory
March 7–9 and March 14–16, 2014
An exploration of seduction and revenge, Les Liaisons Dangereuses is about two rivals (and ex-lovers) who use sex as their weapon, ravaging their victims' lives in the process.
Spring Awakening—Book and lyrics by Steven Sater, music by Duncan Sheik; directed by Gail Springer
April 25–27 and May 2–4, 2014
In this dramatic musical with a rock/pop score, teenagers discover their sexuality in the repressive environment of 19th-century Germany. Based on an 1891 Frank Wedekind play that was banned in his home country because of its subject matter, the show won eight Tony Awards in 2007, including Best Musical.
Times:
Friday and Saturday night performances at 7 p.m. and Sunday matinees at 2 p.m.
Place:
The Greer Garson Theatre
Santa Fe University of Art and Design
1600 St. Michael's Drive, Santa Fe
More information:
All mainstage productions are $12 or $15, and $5 for students and seniors. Tickets can be purchased through the Tickets Santa Fe box office at 1-505-988-1234 or http://www.ticketssantafe.org.
This Fall semester's Weckesser Studio shows include:

Starting Here, Starting Now, directed by Dallett Norris, Aug. 23–25 and Aug. 30–Sept. 1. Tickets can be purchased in advance for $10 through Tickets Santa Fe at the Lensic.
A Series of 10-Minute Plays, directed by upperclassmen from the Performing Arts Department, Sept. 20–22
Dead Man's Cell Phone, written by Sarah Ruhl and directed by Robert Benedetti, Nov. 1–3
Music Theatre Workshop performances, Dec. 6–7 and May 9–10
Friday and Saturday performances are held in the Weckesser Studio at 7 p.m., with Sunday matinees at 2 p.m. All tickets are $5, unless otherwise noted, and can be purchased at the door one hour before showtime.
Fall and Spring semester dance concerts will be held on Dec. 11 and May 14 in the Greer Garson Theatre at 7 p.m.
About SFUAD's Performing Arts Department:
The Performing Arts Department at Santa Fe University of Art and Design introduces students to all facets of stage production, giving them the opportunity to perform, design and build sets, develop and produce costumes, devise and execute lighting schemes, and create and stage sound effects. Because of this strong foundation, SFUAD theatre graduates are known and respected around the country for their knowledge and professionalism. Each year, the department produces three plays, one musical and two dance concerts in the Greer Garson Theatre, a proscenium-style venue dedicated to the late actress, who is remembered for her philanthropy and distinguished career on the stage and screen.
About Santa Fe University of Art and Design:
Santa Fe University of Art and Design is an accredited institution located in Santa Fe, New Mexico, one of the world's leading centers for art and design. The university offers degrees in arts management, contemporary music, creative writing, digital arts, graphic design, film, performing arts, photography and studio art. Faculty members are practicing artists who teach students in small groups, following a unique interdisciplinary curriculum that combines hands-on experience with core theory and prepares graduates to become well-rounded, creative, problem-solving professionals. As a Laureate International Universities Center of Excellence in Art, Architecture and Design, the university boasts an international student body and opportunities to study abroad, encouraging students to develop a global perspective on the arts. Santa Fe University of Art and Design is accredited by The Higher Learning Commission and a member of the North Central Association, http://www.ncahlc.org.