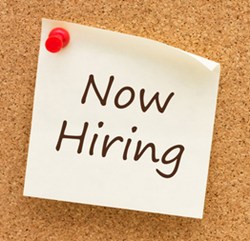 Greenville, SC (PRWEB) August 09, 2013
Join MAU Workforce Solutions between 9AM-5PM on Monday, August 19th to interview for positions with MAU at BMW Manufacturing. During this one-day-only event, job seekers will have the opportunity to interview for one of 400 job openings. The interviews will take place at McAlister Square, 225 S. Pleasantburg Dr., Greenville, SC 29609.
Interested applicants are encouraged to apply online prior to arriving at the "instant interview" event, and must submit to a background check and drug screen. Walk-ins are also welcome.
Positions Available with MAU at BMW Manufacturing:
Please Note: Applicants must have one year of stable work history.
Monday: August 19, 2013
MAU "Instant Interview" Event
McAlister Square
225 S. Pleasantburg Dr.
Greenville, SC 29609
MAU offers optional benefits to associates including medical, prescription, dental, vision, 401K, and life insurance. MAU Workforce Solutions provides equal employment opportunities for all applicants, regardless of race, religion, color, sex, or national origin, age, veteran status, disability or any other characteristic protected by law. MAU is an Equal Opportunity Employer.
MAU is a family-owned, Native American, certified minority business enterprise that has grown over the years to become one of the nation's top diversity-owned temporary staffing, recruiting, and outsourcing companies. With recruiting partners in six continents and an international customer base, we have extensive industry knowledge on top of the ability to analyze, design and implement solutions that match the needs our clients.