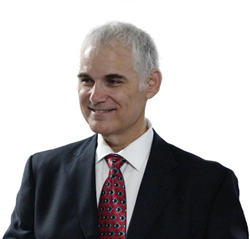 This a tried and tested training system that provides a road map to success that will benefit all levels of investors (from beginning to advanced).
St. Louis, MO (PRWEB) August 08, 2013
Jim Hitt, CEO of American IRA-a national self-directed IRA provider says, "This a tried and tested training system that provides a road map to success that will benefit all levels of investors (from beginning to advanced). Think about it, would you get in your car and so somewhere you've never been before without taking a map or asking for directions? You might...but imagine all the wrong turns you will take along the way and how much longer it will take you to get there than if you simply followed a map or asked for directions. Alan Cowgill realized this a long time ago and has been providing that road map for investors so they can get to their goals faster with fewer obstacles. It would have been nice to have this training system available 40 years ago when I started investing!"
It makes no difference if people retail, wholesale, or rent their properties... or do other kinds of deals like lease options or land contracts. If they're in real estate of any kind, they can put their business on automatic, the same way they put their car on Cruise Control.
The secret is fourfold:
Streamline, delegate, and automate routines and responsibilities...
Train competent people to take the wheel...
Give them idiot-proof check sheets and systems so they never mess up...
Pay them for results...
That's how big boys like Donald Trump build empires.
Alan Cowgill will talk about:
Slam-dunk methods that always bring him desperate, negotiable sellers.
How to snatch up the hottest REO deals without the laborious research.
Becoming the king (or queen) of short sales the county.
Generating a windfall from outdoor signs.
Putting your outdoor ad campaign on autopilot
Buying houses with no approval process and no loan fees.
Staying squeaky clean when borrowing from private lenders.
Keeping devious tenants from hijacking hard-won assets.
Screening out problem tenants before they get the keys to a rental unit.
Evicting tenants quickly and painlessly.
"Ninja" advertising secrets.
And too much more to mention.
Please click here for a complete details about this event.
About:
American IRA, LLC was established in 2004 by James C. Hitt in Asheville, NC.
The mission of American IRA is to provide the highest level of customer service in the self-directed retirement industry. Mr. Hitt and his team have grown the company to over $250 million in assets under administration by educating the public that their self-directed IRA account can invest in a variety of assets such as real estate, private lending, limited liability companies, precious metals and much more!
As a self-directed IRA administrator they are a neutral third party. They do not make any recommendations to any person or entity associated with investments of any type (including financial representatives, investment promoters or companies, or employees, agents or representatives associated with these firms ). They are not responsible for and are not bound by any statements, representations, warranties or agreements made by any such person or entity and do not provide any recommendation on the quality, profitability or reputability of any investment, individual or company. The term "they" refers to American IRA, located in Asheville, NC.