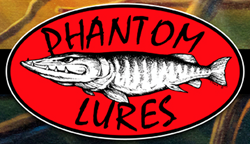 Minneapolis, MN (PRWEB) August 10, 2013
Today, MDWebPro announces the release of the WordPress Security Case Study where they provide specific examples of what can happen if a website is hacked. Not only do they show what can happen, but they provide a solution. In December of 2012, the Phantom Lures website was hacked and the team at MDWebPro was given the reins in order to clean up the problem
Since 1996, Phantom Lures has been building a strong and loyal reputation in the muskie fishing industry by making excellent, custom, quality baits that are used by every level of fishermen. From those making their first cast, to guides and tournament anglers, Phantom Lures has been creating tournament-winning baits that have been known to produce actions that put trophy fish on your line, leaving you with great pictures and lifelong memories.
"Website breaches lead directly to financial fraud, identity theft, regulatory fines, brand damage, lawsuits, downtime, malware propagation, and loss of customers. It is far preferable to do something now to avert and minimize harm before disaster strikes." - WhiteHat
Digital Solutions, Inc. out of Minneapolis hosts the MDWebpro Blog and suite of applications helping doctors across the United States and abroad to better utilize and measure inbound marketing. To learn more about MDWebPro or Digital Solutions, Inc., visit MDWebPro.com or call 800-941-0378.