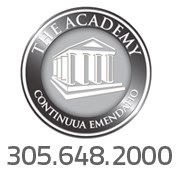 The IT Academy Miami is always engaged with Employers to determine if its course offerings are in line with current job offerings.
Miami, FL (PRWEB) August 09, 2013
The IT Academy Miami, an industry leader in Cisco and Microsoft training, is now offering its proven Information Technology Pro and Application Architect career programs in an online format. Additionally, each has been upgraded to offer the latest vendor specific technologies from Microsoft, Cisco, VMware, EC-Council and more.
"Faculty and Staff have seen an increased demand by employers within Florida for programmers that contain backgrounds within SQL 2012, HTML5, .Net and JavaScript," expressed Darnelle Daverman, IT Career Specialist at The IT Academy Miami.
Application Architect Program: The core training for this program is defined by the competencies emphasized in attaining the (MCSA) Microsoft Certified Solutions Associate certification credential in the .Net Application Development Platform, SQL Server 2012 Platform and the HTML5 and JavaScript 1.8.5 platforms. These certifications ensure that the holder possesses competencies in developing, maintaining, and managing modern applications for a broad spectrum of technology environments. Students in the Application Architect Program will be provided with hands-on learning in order to ensure that they receive ample experience in both structured learning and "real world" environments.
Information Technology Pro Online: The objective of the Information Technology Professional Program is to prepare students with the skills necessary for the design, implementation and administration of the Microsoft Windows Server 2012 Operating System/Server Platform and the administration of Cisco Hardware. Upon successful program completion, graduates will possess the education and skills necessary to obtain an entry-level information technology administration position in a medium to large sized organization.
"Management is pleased to be able to receive approval by the State of Florida to offer online training for our most popular Career Programs!" stated Andy Perez, Owner. "Faculty and Administration, at The IT Academy Miami, are always engaged with the domestic employer to determine if its course offerings are in line with their job offerings."
FREE WEBINAR AND BOOT CAMP SCHEDULE
Please register for InfoSec Warrior™ - Preparing you to defend your networks and infrastructures on Aug 22, 2013 1:00 PM EDT at:
This webinar will highlight the content and layout of our InfoSec Warrior™ program. Comprised of three of the IT industry's most recognized and valued security certifications, the InfoSec Warrior™ program will prepare IT professionals to enter into security specialized positions and develop the skills necessary to protect and defend today's complex networks and corporate infrastructures. Join us to learn how InfoSec Warrior™ can serve your future by helping you to acquire the skills and certs that will make you an invaluable asset to whatever entity you work for.
UPCOMING CERTIFICATION BOOT CAMPS:

Aug 12th Cisco CCNP Boot Camp
Aug 12th MCSE 2012 Server Boot Camp
Aug 12th MCSE Data Platform SQL Server 2012 BootCamp
Aug 17th CompTIA Healthcare IT Technician (Sat & Sun)
Aug 19th Cisco CCNA Voice Boot Camp
Aug 26th MCSE SharePoint 2013 Boot Camp
Sep 2nd Cisco CCNA Accelerated Boot Camp
Sept 16 CISSP Boot Camp
About The IT Academy – Miami Campus is the premier provider of technical, engineering and professional skills training in the southeast region, extending the instructional excellence of The Academy's faculty to individuals, businesses, non-profit organizations and government agencies. Founded in 1999 and re-forged in 2012, The Academy, in Miami is leading provider of IT Certifications training from globally recognized vendors such as Microsoft, Cisco, Citrix, Oracle, VMWARE and EC-Council. Our specialty is certification tracks for MCSE, CCNA, CCNP, CEH, CISSP, ENSA, VMWARE VCP to just name a few.
For more information on courses and corporate specials, please visit our website or call 1-888-ITACADEMY.