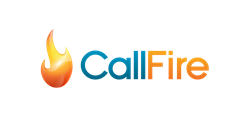 CallFire's affordable and easy-to-use communications tools are suitable for any size automotive business. Learn more by contacting a CallFire specialist today!
Santa Monica, CA (PRWEB) August 08, 2013
CallFire can help jump-start automotive businesses with cloud telephony tools that make connecting with customers and generating new business simple and effective.
CallFire will be hosting an Automotive Webinar Series (August 12 to August 16) demonstrating products with proven results, including its Cloud Call Center, SMS text messaging, Voice Broadcast, IVR or touch-tone response systems, and Call Tracking.
Use hosted phone numbers to track the ads that lead to more business. Increase automobile sales by leveraging IVR to automate communication with customers and use SMS Text Messaging and Voice Broadcast to market inventory, or when collections need a boost.
Each webinar will demonstrate a specific product and its numerous uses to help your automotive business optimize time and reduce costs for things like payment collections, marketing campaigns and customer service.
CallFire's team of sales and operational specialists will demonstrate how to create campaigns with these different products that streamline your management processes and telecommunication system. All of this can be done with no monthly or yearly subscription fees.
During these webinars, learn how to:
1. Create a campaign
2. Understand the importance of opting-In
3. Send thousands of Voice Broadcasts and SMS Text Messages instantly
4. Track and analyze the effectiveness of each product in your campaign
Additionally, CallFire customers who are able to create their own SMS campaign after listening to our webinar will receive a free promotional prize once the customer provides a mailing address.
CallFire, an Inc. 500 company, has demonstrated its versatile and affordable technology as a leader in the cloud telephony industry serving thousands of customers in insurance, sales, marketing, government, non-profit, politics, and in many more enterprise level applications.
About CallFire: Since 2004, CallFire has simplified telephony, making sophisticated, carrier class telecom capabilities available through an affordable, easy-to-use GUI and API platform. Any business, from start-up to enterprise, can reach its customers on any device, using text messaging or voice, with CallFire's massively scalable, cloud telecom platform and SMS gateway. CallFire products include Voice APIs, Business Text Messaging, Voice Broadcast, Local Phone Numbers, Toll Free Numbers, IVR, Power Dialing for agents and more. Call analytics enable CallFire's more than 100,000 users to reach customers more often using call tracking, virtual phone service, dialers, and mobile messaging.