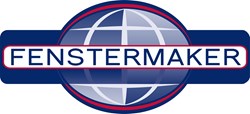 (PRWEB) August 09, 2013
Fenstermaker is heading to the "Tar Heel" State to exhibit at the 2013 SASHTO Conference in Asheville, NC, from August 24-28. The multi-disciplinary company will be represented at Booth #25 by team members Kam Movassaghi, P.E., Ph.D. (President), Gordon Nelson, P.E. (Baton Rouge Operations Leader), and Greg Palmer, PLS (Vice President of Business Development). Since the business began in 1950, Fenstermaker has played an avid role in promoting the advancement of transportation excellence alongside our clients and remaining involved in various professional organizations.
An annual meeting of the thirteen State Departments of Transportation in the southeastern region of the American Association of State Highway Transportation Officials (AASHTO), SASHTO is focusing this year on transportation & economics and project development efficiency. The state members of SASHTO include Alabama, Arkansas, Florida, Georgia, Kentucky, Louisiana, Mississippi, North Carolina, Puerto Rico, South Carolina, Tennessee, Virginia and West Virginia.
Providing diverse solutions to the transportation industry, Fenstermaker looks forward to this year's conference and the opportunity to attend presentations and discuss current industry issues. An active participant in and supporter of improvements to our transportation systems, the company will showcase its professional engineering, environmental, surveying, laser scanning, and underwater acoustic services in downtown Asheville, where the conference will take place. Longtime collaborators on transportation projects in the State of Louisiana, Fenstermaker is especially proud to support their client, the Louisiana Department of Transportation and Development (DOTD), at SASHTO.
*Fenstermaker is a multi-disciplinary firm specializing in Survey & Mapping, Engineering, Environmental Consulting, and Advanced Technologies. We have over 300 team members providing professional services through multiple office and field locations across the U.S. Our company mission is to be a vital partner in the success of our clients.