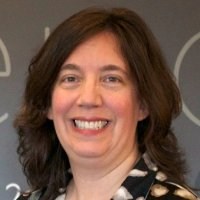 "In order to drive sales, customers must be engaged and this can be done in many ways" - Jane Buck, Dyn Director of Customer Acquisition
Manchester, NH (PRWEB) August 09, 2013
Dyn, the worldwide leader in Internet Infrastructure as a Service, announced today it will be speaking at the B2B LeadsCon in NYC on the effectiveness and best practices surrounding content marketing, a method that is rapidly rising in popularity for B2B inbound marketing.
Dyn Director of Lead Acquisition Jane Buck will be leading the discussion along with Cyndi Greenglass, Vice President of Strategic Solutions at Diamond Marketing Solutions, on using content marketing to generate quality leads on Wednesday, August 14, at 10 a.m. Eastern. During the 45-minute talk, titled, "Building B2B Demand: Using Content Marketing to Generate Quality Leads," she will discuss how best to consistently create engaging content, effectively extend into the buying cycle, better communicate what sets you apart to your audience, and how and where to promote your content and which channels are best suited for your business.
Registration is open.
"This talk is for anyone who's seeking to create relative content that adds value and targets the needs of their customers," Buck said. "In order to drive sales, customers must be engaged and this can be done in many ways. Identifying your audience, associating your content with various stages in the buying process, and identifying trigger events that draw interest in your company are all hallmarks of a great marketing team."
Dyn has been repeatedly featured on the Inc. 5000 list as a top company - a result of its 271% growth within the past 3 years. Dyn has more than 4 million users and counting, including some of the biggest brands on the web like Twitter, Etsy, and Pandora.
The talk will appeal to, and provide value for, anyone involved in marketing and especially those interested in finding new customers and traffic sources. Customers are the core of any business and it goes without saying that in order to grow, new resources and audience expansion are required to meet and fuel that demand for growth.
Marketing your brand with relevant content and exploring new avenues is the most efficient way to scale organically without alienating your current customer base.
ABOUT DYN
Incorporated in 2001, Dyn is the worldwide Internet Infrastructure as a Service (IaaS) leader, powering Managed DNS,Traffic Management, Email Delivery & Email Reporting for more than four million enterprise, small business and personal users. With nearly 20 data centers around the world and industry-leading uptime for over 10 years, Dyn's commitment to customer relationships and engineering excellence shines every day. Uptime is the Bottom Line.
Dyn Media Contact
Adam Coughlin | acoughlin(at)dyn(dot)com | 603.714.5798