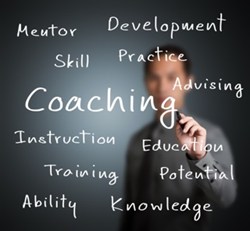 So many people are eager for help and they either think they can't afford it or they stumble upon some 'life coach' who doesn't have the psychological training or experience in an organizational setting. We fill that void with My Magnet Coach.
Rochester Hills, Michigan (PRWEB) August 09, 2013
Magnet Consulting, a woman-owned people engagement consulting firm, announced details today on their launch of a new line of business which will serve individual career and transition coaching needs. To date, Magnet has focused on organizational clients, and is now eager to extend their expertise to individuals.
"We realized many people want coaching for success in career transitions, life changes, and interactions at work or at school, and not everyone has a company who provides this development. It's important to us to answer a need that exists in the community," said Nicole Lentz, co-founder and managing principal of Magnet Consulting. "By creating MyMagnetCoach, we are able to offer our services at a price point that works for individuals."
MyMagnetCoach offers four areas of coaching. Life transition coaching assists clients with moves from high school to college, workforce re-rentry, new jobs, and any other change in life that requires guidance. Personal coaching helps clients hone and improve characteristics to assist in all aspects of life: communication, relationships, conflict resolution, and achieving life balance. Leadership coaching is designed for organizational leaders who should be getting development from their workplace, but for whatever reason don't, yet want to be most effective in their
organizations. Career coaching helps people learn more about their strengths and preferences to seek out the best new position and also adds practical assistance in resume development and interview skills.
Magnet Consulting is a full-service strategic people engagement consulting organization, creating employee selection, leadership development, and retention practices. Magnet specializes in shaping positive organizational cultures and in leader and executive assessment and development. Their background as organizational psychologists spans multiple industries and organization sizes.