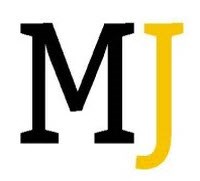 MediaJobs.com Finding the Great Companies First
New York, NY (PRWEB) August 12, 2013
Media technology start-ups have been experiencing explosive growth in the past few years - further solidifying the continuous shift to digital media, including social media. In the article, Timehop Raises $3 Million in Series A to Help Remember and Reconnect with Old Friends, MediaJobs.com discusses how a start-up has achieved such amazing success in just two years and why this news is extremely important to social media managers and those seeking jobs in the social media industry.
The article shares how Timehop caught the eye of large investors and managed to establish themselves as a major player in the social media industry. The company grabs status updates posted on social media networks from over a year ago and reminds friends of who they were talking with and what they were up to one year ago. This platform allows friends who may have lost contact with each other to reconnect through the use of social media. Social media managers will find it extremely interesting to learn how a platform that allows users to look back at what they were doing and thinking about a year ago is catching on quickly in social media circles. Readers will learn why this business model is so valuable.
The start-up's CEO explains in the article how the new money raised will be put to use within the company and how this infusion can have a lasting effect on social media jobs and mobile app development in general. He also reveals what the long-term plans are for the company and how they plan to use the past to further the company's success for the future. He also shares how the company was able to convince investors to believe in their vision and invest in the start-up. Social media managers will also be interested in the retention statistics for the company and how users are becoming devoted to the platform.
The social media industry is seeing tremendous change and growth and those seeking social media jobs must be educated and up-to-date on all the current news and trends. MediaJobs.com presents news coupled with insights such as these to arm strategic job seekers with the knowledge and skills that they need to succeed in the social media industry.
About MediaJobs: Making Your Job Search Easier by Finding the Great Companies First
MediaJobs.com is a digital news platform that combines the power of news articles with listings for media jobs to bring rich context and strategic insight to jobseekers in the media landscape. MediaJobs.com provides source insider information from the hottest media companies, top players and products worldwide.